Packers vs. 49ers: Preview, Prediction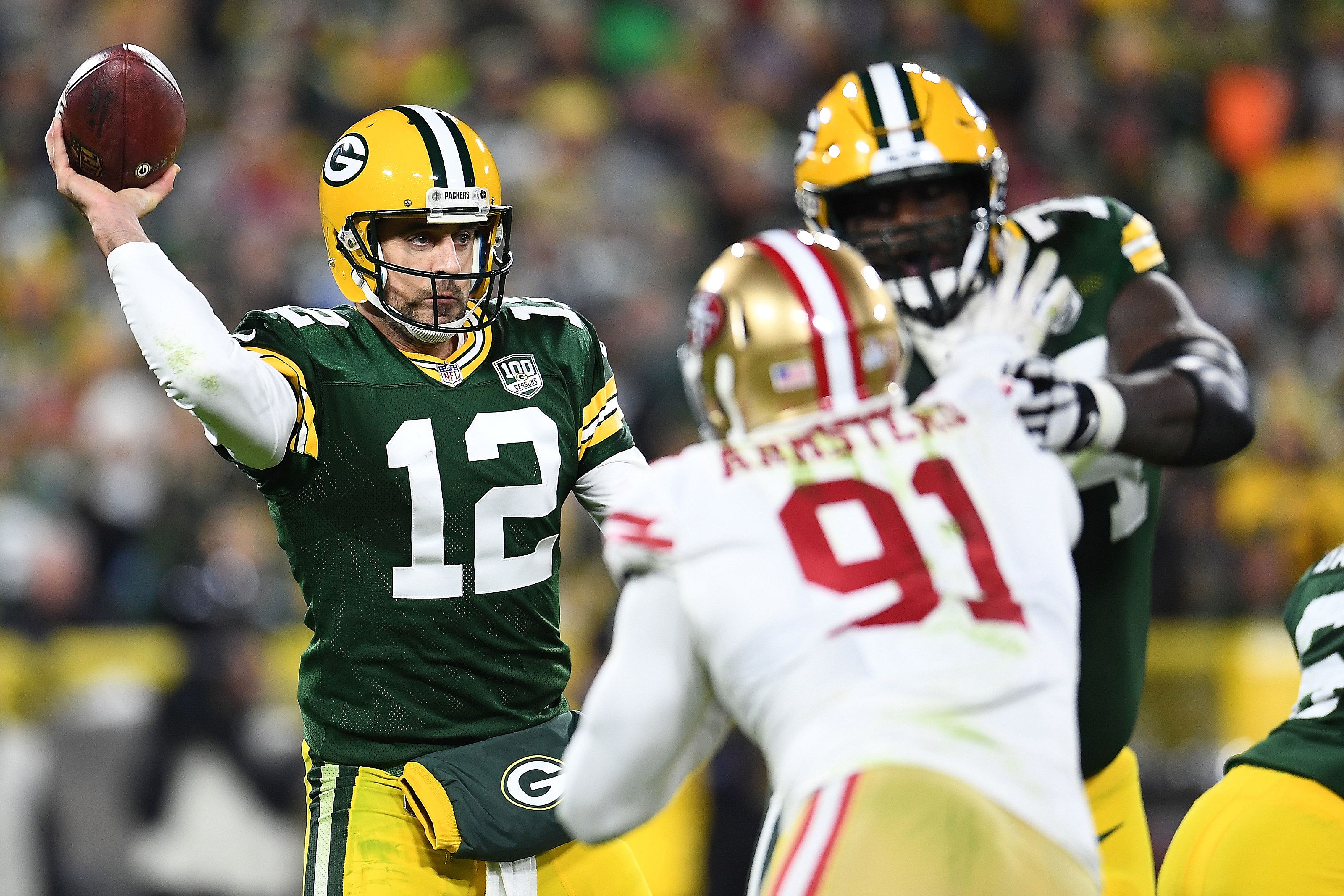 The Green Bay Packers are one win away from making their first Super Bowl appearance since they won the championship over the Pittsburgh Steelers 31-25 in 2011.
But the Packers have a challenging test in front of them, if they want to reach the Super Bowl. At 5:40 p.m. Sunday, the Packers will square off against the top-seeded San Francisco 49ers in the NFC Championship Game at Levi's Stadium in Santa Clara, California.
The Packers were embarrassed against the 49ers in the regular season, losing 37-8 on Nov. 24 at Levi's Stadium. The 49ers just demolished the Packers in that matchup. The Packers fumbled on their first offensive drive, allowed the 49ers to score on their first offensive play and were forced to punt on six of their eight offensive drives in the first half to trail 23-0 at halftime.
In the first meeting, Packers quarterback Aaron Rodgers threw for 104 yards and running back Aaron Jones accumulated 38 yards on 13 carries. The Packers should have more success offensively on Sunday than they did against the 49ers in the regular season.
The 49ers are a complete team. They are efficient passing the ball and rushed for the second-most yards this season, behind the Baltimore Ravens. Their defense also has done a tremendous job pressuring the quarterback, stopping the run and limiting opposing passing attacks.
Coach Matt LaFleur has done a tremendous job exceeding expectations in his first year as the Packers' coach. It wouldn't shock me if the Packers found a way to prevail. But unless Rodgers can play at an elite level against a talented pass defense, the Packers will fall just short.
Prediction: 49ers 24, Packers 20