Packers vs. 49ers: Preview, Prediction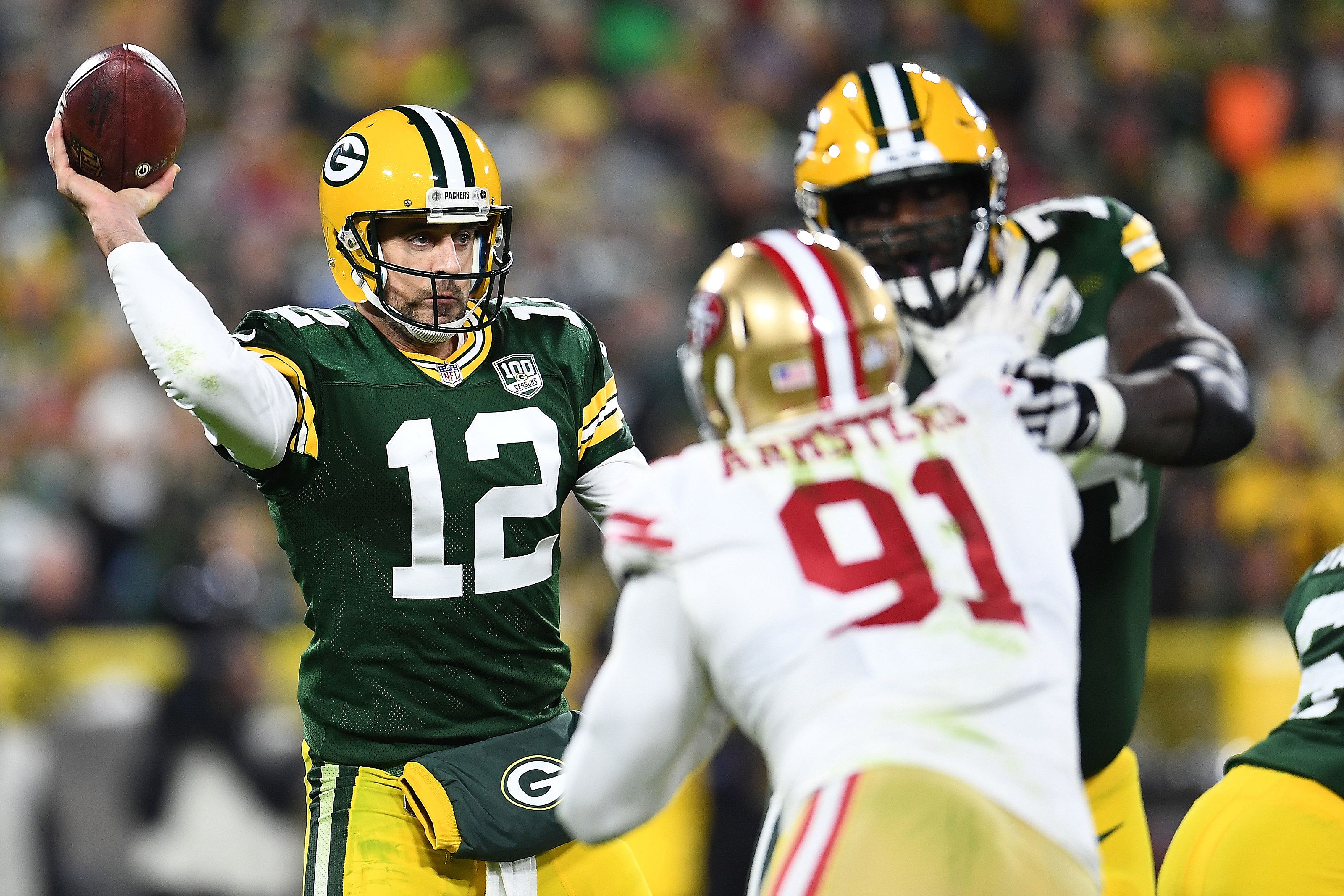 After a sluggish first-half start, the Packers (1-1) dominated the second half to defeat the Detroit Lions 35-17 for their first victory of the season on Monday.
Packers QB Aaron Rodgers quieted some skeptics by completing 22 of 27 passes for 255 yards and four touchdowns. As an offense, the Packers displayed rhythm in the second half against the Lions after a lackluster performance in Week 1 against the New Orleans Saints.
The Packers will try to duplicate their offensive success against the undefeated San Francisco 49ers on the road on Sunday. The 49ers have defeated the Lions, 41-33, and the Philadelphia Eagles, 17-11, to start the season.
The 49ers are explosive and talented on offense, featuring numerous weapons for quarterback Jimmy Garoppolo, who has completed 70.9% of his passes for 503 yards, two touchdowns, and zero interceptions.
Garoppolo has had the benefit of throwing to a talented receiving core. Deebo Samuel is having a breakout season while George Kittle is one of the top tight ends in the game. Despite numerous injuries, the 49ers are a productive running team, averaging 124 rushing yards per game.
Both teams can score points and attack opposing teams via the air and on the ground. Sunday's game between the Packers and 49ers will come down to the defenses.
The Packers' defense has allowed 27.5 points per game against two subpar opponents. Their run defense is one of the worst, as they are allowing a four-worst 139.5 yards per game.
Sunday's game will be an early test for the Packers, as the 49ers are one of the best teams in the NFC. While the Packers will score enough points to remain in the game, their defense won't make enough stops, allowing the 49ers to prevail.
Prediction: 49ers 31, Packers 27