Packers vs. Steelers: Preview, Prediction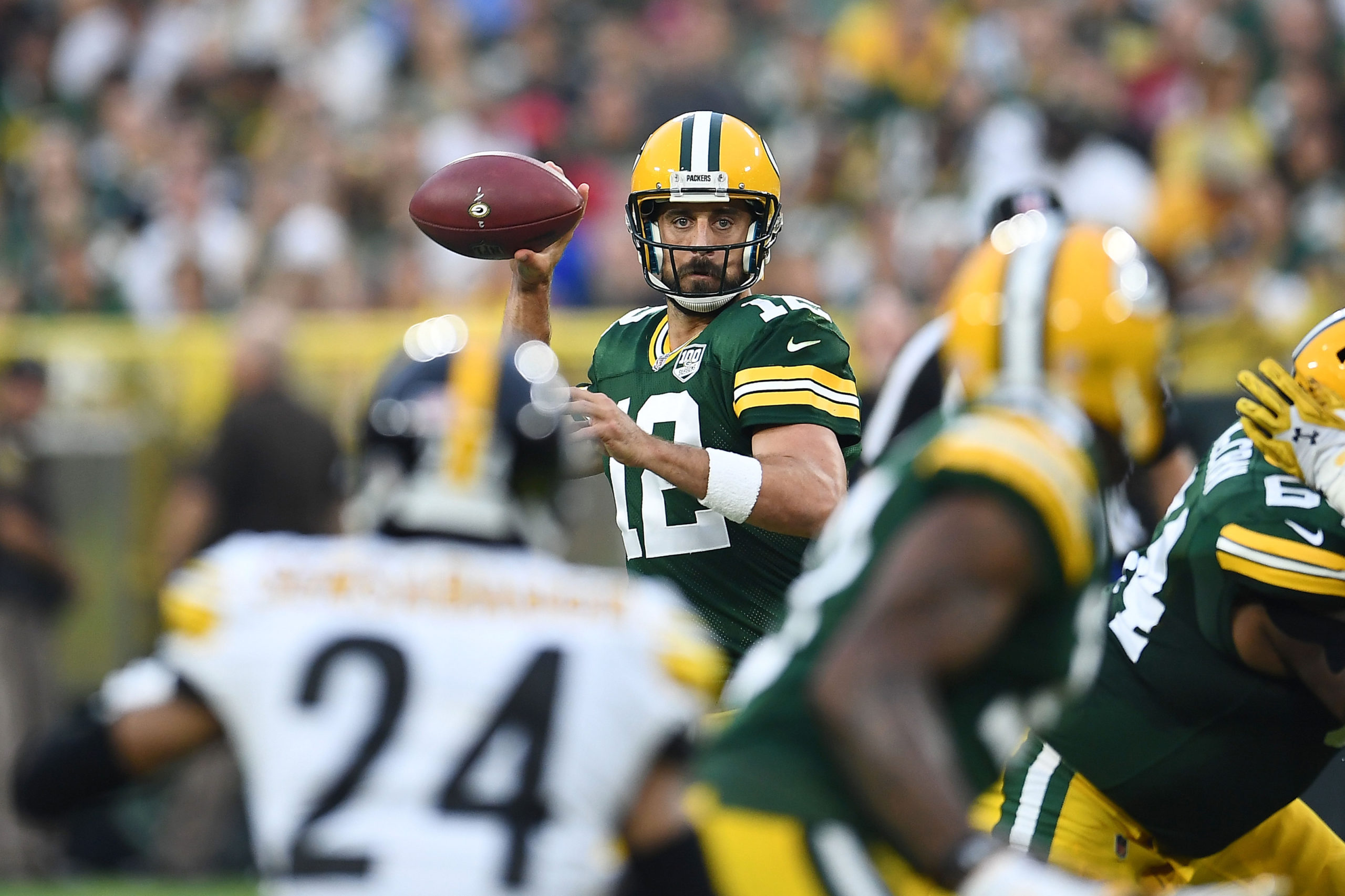 The Packers escaped with a two-point victory over the San Francisco 49ers on a Mason Crosby game-winning field goal on Sunday night. It was an early-season test for the Packers (2-1), after an ugly loss to the New Orleans Saints and a victory over the winless Detroit Lions in the first two weeks.
On Sunday, the Packers have a much easier test in comparison to their matchup against the 49ers. The Packers will host the Pittsburgh Steelers (1-2) at Lambeau Field. The Steelers are the only team Rodgers has never started against at home.
Both teams entered the season with high aspirations. But through the first three weeks of the season, the two teams are in opposite spots. The Packers are riding a two-game winning streak, while the Steelers have dropped their last two games.
The Steelers are coming off back-to-back home losses. They lost to the undefeated Las Vegas Raiders, 26-17, in Week 2 and then dropped a 24-10 contest against the mediocre Cincinnati Bengals last Sunday.
Through the first three weeks, the Steelers are the fifth-worst scoring team in the NFL. Defensively, the Steelers rank in the middle of the pack when it comes to points allowed. Their defense is their biggest strength, as it features plenty of talent, including Wisconsin native and star linebacker TJ Watt.
While the Steelers are off to some early-season troubles, the Packers are gaining confidence and playing well.
Quarterback Aaron Rodgers has bounced back to his usual form after throwing two interceptions in the season's first game, and Aaron Jones is dynamic in the running game. Defensively, the Packers do enough to stay in games and boast a bend but don't break attitude.
The Packers and Steelers are trending in opposite directions. Don't expect anything to change this week, as the Packers should prevail comfortably against the Steelers.
Prediction: Packers 34, Steelers 20