Milwaukee looks to upset DePaul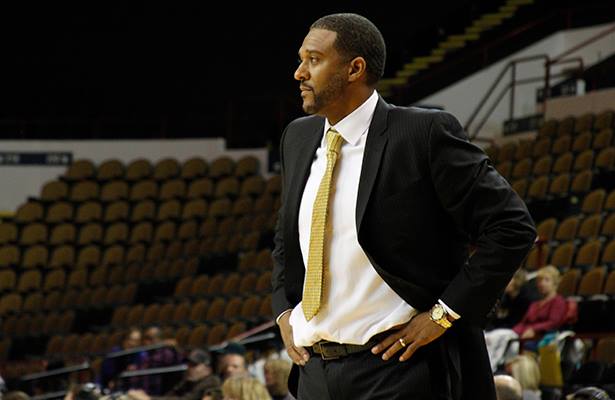 Milwaukee Panthers (4-4) vs. DePaul Blue Demons (5-1)
Location: Allstate Arena – Rosemont, Illinois
Time: 1:00 p.m. CST
Broadcast: TV: FOX Sports 1; Radio – WISN-AM1130
Milwaukee will hit the road in attempt to win their first true road game of the season as they face the challenging DePaul Blue Demons on Sunday afternoon. With a win, the Panthers would extend their winning streak to three games.
Last season the Panthers fell to the Blue Demons, 80-71, at home under challenging circumstances. This was their fourth game in a five-day span, and everyone could tell that the Panthers were worn out.
But this time around, Milwaukee will be entering the game with plenty of rest in attempt to pull off the road victory.
It will not be easy however, as the Blue Demons have gotten off to a scorching start. They have won three straight games, picking up impressive victories over Stanford, Northern Illinois and Chicago State.
DePaul boasts an extremely balanced offensive attack with four players averaging in double figures, as they have scored an average of 79.2 points per contest on 48.9 percent shooting.
While the Blue Demons have numerous players who are capable of leading their offense, Milwaukee will have to focus their attention on Myke Henry, a transfer from the University of Illinois. The junior forward is averaging 17.3 points and 6.3 rebounds per game.
Milwaukee will counter DePaul with their usual starting lineup featuring guards Steve McWhorter, Akeem Springs and JeVon Lyle, along with forwards Matt Tiby and J.J. Panoske.
DePaul is an extremely talented team, and there is no question that this will be a difficult game for Milwaukee. The Panthers will have to play excellent defense, while limiting the amount of turnovers in order to have a shot at pulling off the upset.