Milwaukee Panthers Women's Sports Roundup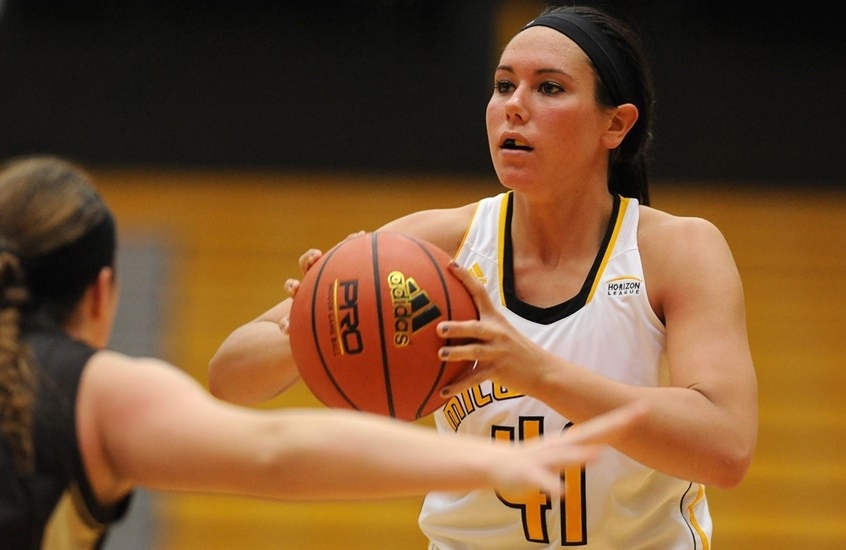 November has come and gone and the college basketball season is already a month over. The Milwaukee Panthers women's basketball team continued their nonconference schedule this past week with two games against talented opponents.
Milwaukee began their week with a Tuesday evening showdown against the UMKC Kangaroos in Kansas City, Mo. Ashley Green led the way scoring 24 points while pulling down 10 rebounds as the Panthers defeated the Kangaroos 72-60.
Jenny Lindner also finished in double-figures, scoring 10 points.
The Panthers never trailed in this game as they jumped ahead right away, and held a 13-point lead at halftime.
UMKC turned it around in the second half, but their defense was unsuccessful at stopping the dangerous Panther offensive attack.
Following this win, the Panthers returned home to Milwaukee to prepare for a Sunday afternoon matchup against Omaha at the Klotsche Center.
This game went back and forth for the entire afternoon, but with 38 seconds remaining in the game, the Panthers trailed 60-54.
Jordyn Swan hit a clutch three-point shot and Lindner made two free throws to bring Milwaukee within one with 20 seconds remaining. The Panthers sent Omaha to the free throw line where they hit only one of their two attempts, giving Milwaukee a chance to tie or win the game.
Milwaukee brought the ball down the court and passed it to Lindner, who made a layup with six seconds left to tie the game up at 61-61 as the crowd and players sitting on the bench jumped up and down in excitement.
The Mavericks inbounded the ball quickly, and passed the ball to Felicia Anderson who took the final shot, draining a three-pointer to give Omaha the win as time expired.
Swan finished with 16 points, while Lindner was right behind adding 15. Green was held to only 10 points.
Milwaukee battled in this game, never letting the deficit reach an unmanageable point. It was a thrilling end to the game, and unfortunately the Panthers were unable to pull out the victory.
Despite their record being 2-5, the Panthers have played well. They still have to be more consistent offensively, while making sure they play hard for the entire 40 minutes each game.
The season is still young, but right now Milwaukee appears to have the talent to be an improved team from last season, and capable of make some noise once conference play begins.
Milwaukee has two more games this upcoming week with their first game coming on Wednesday at noon against Eastern Illinois at the UW-Milwaukee Panther Arena before playing basketball powerhouse Indiana on Sunday afternoon at the Klotsche Center.