Difficult weekend against UIC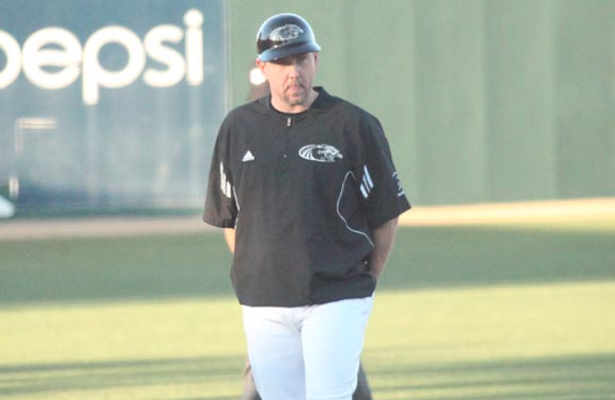 It was another tough weekend for the Milwaukee Panthers baseball team. The Panthers (5-12, 1-2) finally began their conference schedule going up against UIC, but they struggled dropping two of the three games in the series.
On Saturday Milwaukee fell 8-2 as they put on an embarrassing showing. Sophomore pitcher Brian Keller (0-3) threw seven strong innings allowing only two runs, but his performance was wasted as the Panther defense committed a school record nine errors.
UIC's Tomas Michelson was on his game throwing 119 pitches in eight innings, allowing no earned runs while striking out six batters.
Only Mike Porcaro was able to record more than one hit, as the Panthers offense also struggled to produce.
This was the Panthers worst game of the season, as they did not play well fundamentally in any area of the game. The only benefit to this game was that they got their worst game out of the way early on in the conference season. Milwaukee will need to start playing fundamentally better if they want to beat quality teams like UIC.
After a terrible performance in game one, Milwaukee came back and won a thrilling extra innings contest on Sunday. In the bottom of the 11th with two outs, senior slugger Ryan Solberg stepped up to the plate, and crushed a walk off two-run home run as Milwaukee won 10-8.
This was not the only big at-bat Solberg had in the game as he tied the score up in the bottom of the ninth to force extra innings on a sacrifice fly to deep center. Derek Peake and Porcaro started the inning of with back-to-back singles, and then Pat Wilson drove in a run on a single to left field. This set up Solberg to tie the game.
Solberg finished the game 2-for-4 with three runs batted in, while Mitch Ghelfi went 3-for-5.
Tell Taylor (1-0) picked up the victory after throwing a clean inning. Tyler Thicke had an outstanding performance in relief, throwing 5.2 innings while allowing only one run and striking out five UIC batters.
Although the Panthers blew a 6-2 lead, this was still an excellent way to respond after their tough game the day before. Milwaukee's offense exploded recording 13 hits on the day, while only striking out three times. If their offense can continue to produce close to this level, the Panthers will be a difficult team to beat.
In the final game of this three-game series the Panthers' offense struggled as they fell 10-4. UIC's pitching was able to hold Milwaukee's offense to a minimum as the Panthers remained off the board until the ninth.
There was no magic in this game, as Milwaukee could not rally in this one. Solberg hit a home run in the ninth, finishing the game 1-for-3 with three RBIs.
UIC starter Jack Anderson did an exceptional job throwing eight scoreless frames, allowing only four hits and striking out three.
While there was some excitement in this series, overall it was a disappointment. Originally this series was supposed to be played in Milwaukee, but due to field conditions, the game was forced to be moved to Chicago. Then the Panthers laid an egg in the first game of the series committing nine errors. Milwaukee has struggled to start the season, and while it is still early, the Panthers need to turn it around quickly. They have not been consistent at all, struggling in at least one aspect of the game each time out which has costs them wins.
Up next the Panthers will travel back to Chicago to face Chicago State (9-13) Tuesday. The Cougars are currently on a five game winning streak, but are 3-3 at home this season.
Pitching has been their biggest trouble of late as they have lost by at least four runs in three of their last five games.
Freshman infielder Sanford Hunt has been the Cougars best hitter as his batting average currently sits at .359 with eight runs batted in. His biggest weakness this season has been his defense as he has committed nine errors with a fielding percentage of .893.
Although this is a nonconference game, this is a game Milwaukee needs to win to get back on track for conference play.