Cody Ponce is living up to early-round selection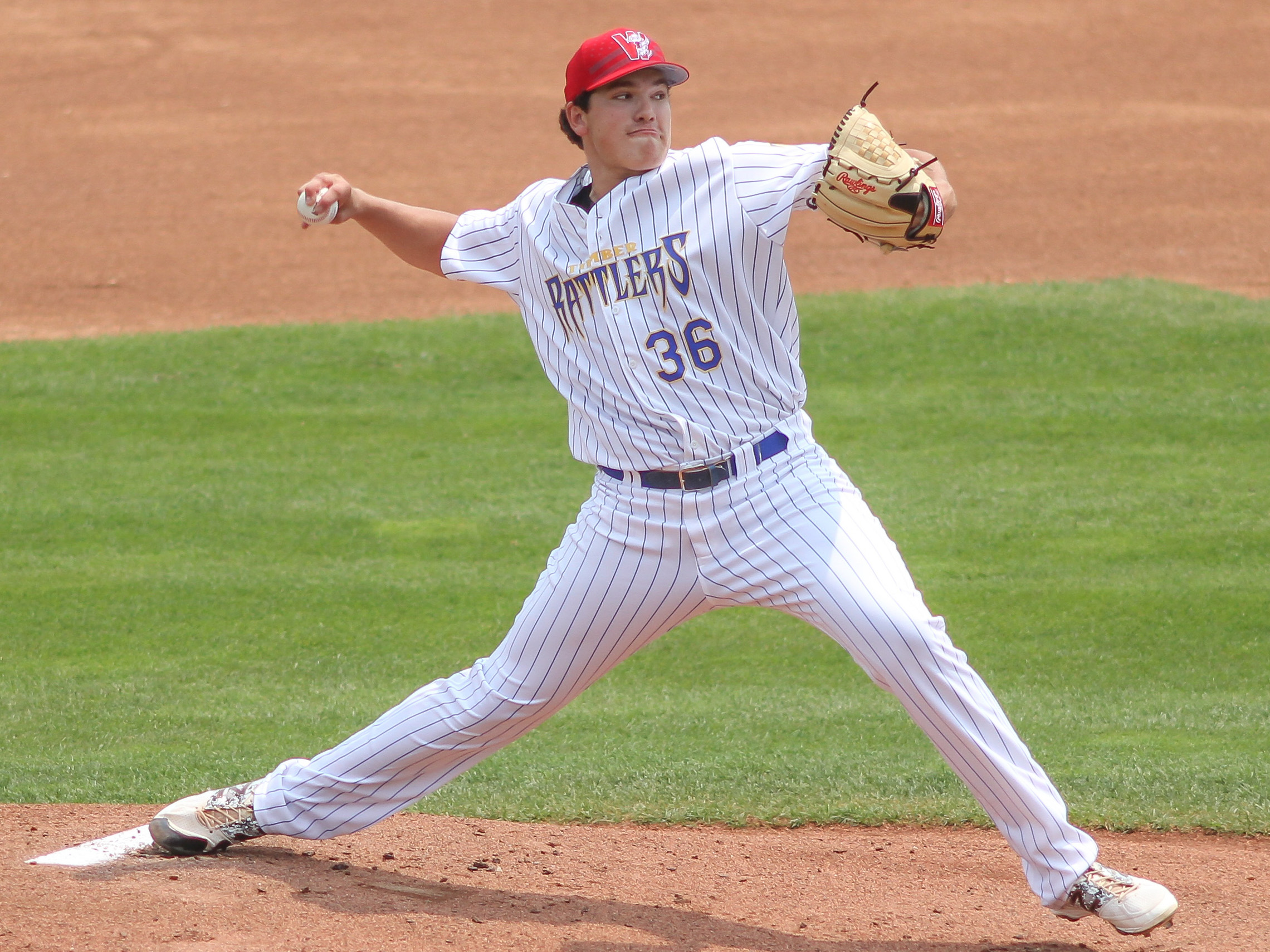 A second round pick in the 2015 MLB First-Year Player Draft out of Division II Cal Poly by the Milwaukee Brewers, right-hander Cody Ponce is living up to the early-round selection, excelling in his first two professional seasons.
In his first two years in pro ball, Ponce tallied a 4.02 ERA with 109 strikeouts and 26 walks in 123 innings between Rookie, Class-A and Class-A Advanced.
Although he's had to adjust to life as a pro ball player, Ponce hasn't tweaked anything mechanically or with his four-pitch mix, he said.
"They said they were just going to let me be who I am," said Ponce about if pitching instructors in the Brewers organization have changed aspects of his mechanics or pitching repertoire. "That's how they drafted me and that's how they want me."
While Ponce has experienced some ups during his brief pro career, he's also faced adversity.
Ponce didn't make his 2016 season debut until June 8 due to arm fatigue. Eased back into action, Ponce posted a 2-8 record with a 5.25 ERA, 69 strikeouts and 17 walks in 17 starts at Class-A Advanced in 2016.
"The biggest thing I learned was when I feel something that I have to speak up," said Ponce of his injury. "If I feel something awkward or tweaked I need to tell somebody and not keep it to myself and keep grinding through it."
A 6-foot-6, 240-pound right-hander, Ponce has two above average offerings consisting of a mid-90s fastball and upper-80s cutter. MLB.com ranks Ponce as the Brewers 11th-best prospect and the Brewers believe Ponce can remain a starter long-term.
While Ponce is unsure what level he might start the 2017 season at, he's spent the off-season in the weight room getting stronger in hopes of having a successful third season in the Brewers organization.
With the Brewers rebuilding, fans could see Ponce pitching at Miller Park as soon as 2018. But, Ponce isn't focused on what's happening at the major league level, he said. Instead, he only focused on what he can control.
"You just have to keep grinding and if you perform well, hopefully the organization sees that and moves you up," Ponce said. "When the day comes and they give me that phone call, hopefully I'm ready for them."
Read previous feature articles on Cody Ponce here:
– Hard work pays off
– Ponce excited for the future
– Brewers sign top MLB Draft picks
Read more on the Brewers top prospects and the MLB Draft here.