Ponce excited for the future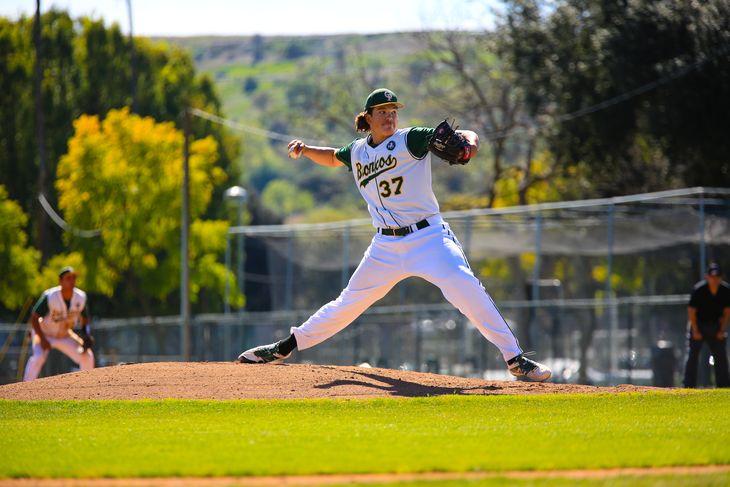 Each year there are players who come from small schools and prove to scouts that they are worthy of being selected highly in the MLB First-Year Player Draft. This year one of those players is Cal Poly's Cody Ponce.
A 6-foot-5, 235 pound right-handed pitcher, Ponce wasn't always on scouts' radar. Coming out of high school, he only received interest from Division II schools.
Ponce has not forgotten that time he was overlooked, and has used that as motivation anytime he steps foot on a baseball field, he said.
Now three years later, and with the baseball draft quickly approaching, all of Ponce's hard work and determination will pay off, as he will likely hear his named called in the early rounds of the draft.
"I don't know what to expect," Ponce said regarding the draft. "I am nervous. I'm excited. I am everything. My game plan right now is to just stick to my routine. I'm going to workout, maybe play some golf with a couple buddies, and just relax and enjoy this time right now with my family.
"If the draft does happen, and God willing I do go, I am going to miss my family for sure. So every moment is going to be cherished with them."
Currently ranked as the 32nd best available draft prospect by MLB.com, Ponce is coming off of an outstanding junior season that saw him go 5-3 with an impressive 1.44 ERA in 62.1 innings.
"I had a good year," Ponce said. "I had fun. I went out there and trusted the guys behind me. I can't really say I had a great year, and I can't say I had a horrible year. My performance wasn't all on me, it was also on my teammates and they helped me out a lot."
He did miss time early on in the season after suffering bicep tendinitis, but he proved that he was still a dominant and reliable starter once he came back onto the mound.
Based on Ponce's intangibles and performance over the last year in the prestigious Cape Cod League and during his junior season, people can make a case that he is once again being overlooked.
However, Ponce is only hoping that one MLB franchise gives him a shot on draft day to continue his dream of one day being a professional baseball player.
"I am happy people see me and see what I can do," Ponce said. "If someone is willing to take a chance on me, I will be very grateful. I am here and I just want to play some baseball."
Check out my feature article I did regarding Cody Ponce earlier in the year here.