Wei-Chung Wang after making his MLB debut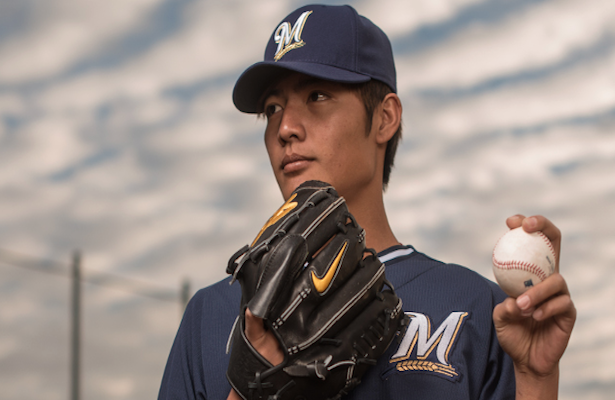 On the day Wei-Chung Wang got his first Major League paycheck, and saw his first snowfall, he also made his Major League debut. The 21-year-old native of Taiwan threw a scoreless ninth inning against the St. Louis Cardinals in the Milwaukee Brewers 4-0 loss.
Having never pitched above rookie ball in his career, Wang seemed very composed on the mound. While he had thrown bullpen sessions to stay sharp, he hasn't appeared in a real game situation since March 28th when the Brewers faced Kansas City in an exhibition game.
Listen to what Wang had to say, through his translator Jay Hsu, after appearing in his first Major League game:
Podcast: Play in new window | Download