Q&A: Milwaukee Panthers guard, Cody Wichmann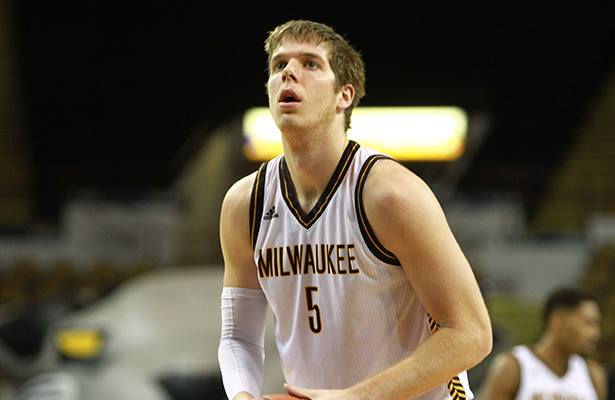 Cody Wichmann has been one of the Milwaukee Panthers best shooters in his first two years on campus, shooting at a high clip from three-point range. Now with a roster deep at the guard position, it is time for Wichmann to take the next step and become a more polished offensive player.
Check out what Wichmann had to say as he enters his junior season as a member of the Milwaukee Panthers men's basketball team:
Dan Zielinski III: Can you believe it is already your junior year?
Cody Wichmann: It's still so real that I'm a junior. It feels like I just got on campus like a year ago. It is what it is and I will just continue to lead by doing the right things and working hard.
DZ: The team is extremely deep at the guard position, what do you need to do to set yourself apart from the rest of the pack?
CW: I think producing is the main thing. Coach says it all the time that if you produce you are going to stay in the game. If I can shoot the ball and make shots then I'll find my time. It kind of helps me that I played a little bit of the four last year so now we will see where that goes this year.
DZ: Your ability to knock down the three-point shot will probably also have an effect on your playing time.
CW: Definitely. Coach says if you can shoot the ball you are going to play. I just have to continue to focus on knocking down the three-point shot.
DZ: The team is predicted to finish third in conference, what is your evaluation of this team?
CW: I always think we are going to have a good year. Freshman year I knew something was special and that is kind of the same buzz that is around this team. I think the sky is the limit. I'm ready to play this year.
DZ: Valparaiso is the favorite in the Horizon League, what does the team need to do in order to knock them off and win conference?
CW: We just have to play our basketball. We haven't been so lucky at Valpo since I've been here. We just have to play some good basketball and peak at the right time.
DZ: What do you make of your non-conference schedule with road games against Wisconsin, Minnesota and Notre Dame?
CW: Coach always tries to test us with a tough non-conference schedule so when conference schedule comes around, we are prepared and use to playing in tough environments. It's going to be fun. I think playing four games in five days (to begin the season) is going to be tough, but we are always up for the challenge.