Panoske strives to be a leader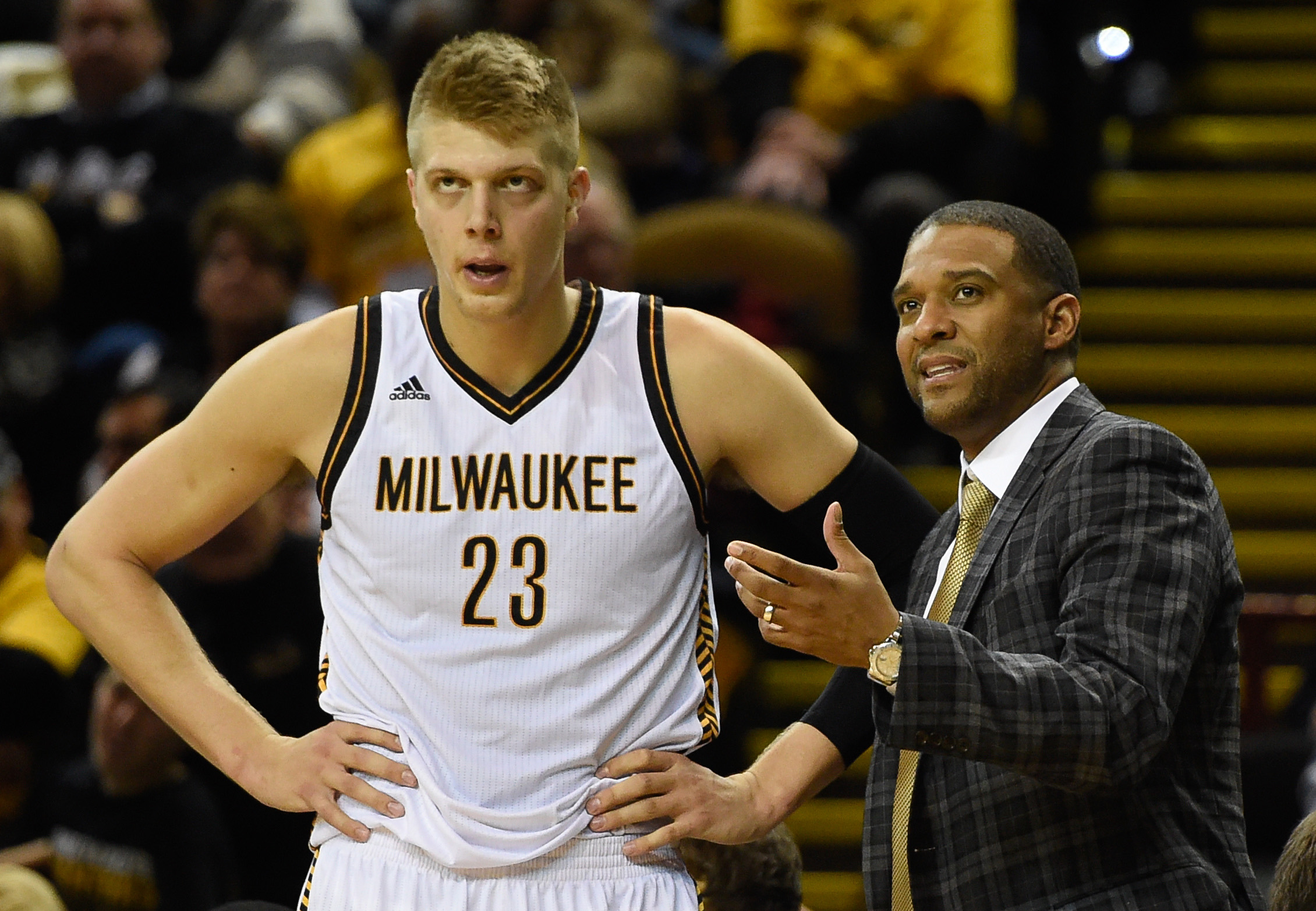 With the 2015-16 college basketball season quickly approaching, expectations are high in Milwaukee, with the hopefulness of the Panthers claiming a Horizon League championship.
A buzz surrounds the Black and Gold as almost every player returns from last season's squad, which finished the year off winning seven of their last nine games.
This is a crucial reason why Rob Jeter's team is predicted to finish third in the Horizon League standings, according to the league's coaches, sports information directors and media members.
The only key player the Panthers lost from a year ago is point guard Steve McWhorter. Although he won't be easy to replace, senior forward J.J. Panoske is confident others will step up.
"Those are big shoes to fill when it comes to a leadership role because with him being a point guard he was the floor general," Panoske said. "We are all taking part of his role and spacing it out between us."
Panoske enters his fifth season with Milwaukee, and he feels he can take the next step and be the guy who holds the team together.
"Just being that guy who glues everybody together, whether that's in the locker room or on the court," Panoske said about his personal goals for this season. "Just being a leader. Being someone guys can model themselves after."
Panoske said that being the team leader doesn't mean he has to be the most vocal guy on the court, instead it can be leading by example.
"It doesn't always have to be me chirping at guys or talking to guys or being the guy who is going to call you out," Panoske said. "It's more I am going to show you that I've been here for five years and I know how things work and then you can kind of model yourself after. As a team leader I can play that role comfortably."
The 6-foot-10, 250-pound big man is coming of a bounce-back junior season that saw him start nearly every contest, while averaging 7.7 points, 3.7 rebounds and 1.0 blocks per game.
It wasn't an easy year for the team however, as the Panthers were ineligible for the postseason, after making it to the NCAA Tournament the prior year, due to a low cumulative Academic Performance Rate (APR) from 2009-13.
Panoske said they plan on using the postseason ban as motivation in their quest to return back to the dance.
"I think we are going to use it as a chip on our shoulder because we knew we couldn't play that year," Panoske said about the postseason ban. "That is why we're going to be wearing the same jerseys because we didn't get to show them in the postseason. It's something we talk about a lot, and it's something we hold close to us."
It will take a team effort for Milwaukee to live up to the expectations and earn an automatic berth into the NCAA Tournament, but Panoske said he feels this team is capable of doing it.
"I think honestly with us it's just making sure were ready to play everyday," Panoske said. "We have all the talent. We have two guys at each position. We're a lot deeper this year.
"With us it is just every single not going out there and trying to win each half and then win each game. I think that's where it's going to be. I think we do have goals where we want to be conference champion. I think that is just going to come from taking it game by game by game."