Panthers struggle without Jordan Aaron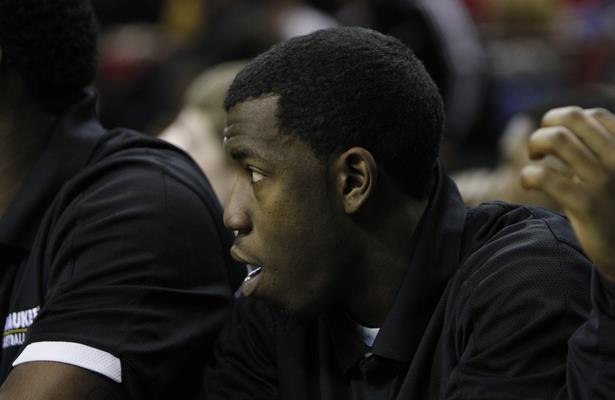 Basketball is a team game, but sometimes one player's production and impact on that team cannot be replaced. The Milwaukee Panthers (16-10, 6-6) fell to the Valparaiso Crusaders 77-62 as they struggled offensively without their leading scorer.
Jordan Aaron, who is averaging 14.3 points per contest, did not dress for the game because of a violation to a team rule. Starting in his place was senior guard Thierno Niang.
While Niang is a decent role player he is not a starter, and does not have the scoring ability that Aaron possesses.
The lack of a scoring threat hurt the Panthers as they only shot 31.7 percent from the field, and a horrendous 10.3 percent from three-point range.
Lost in the terrible offensive performance was Kyle Kelm's solid offensive showing. Kelm carried the Panthers on his back scoring 24 points, but it was not enough as no one else stepped up to the challenge of filling in for Aaron.
With Aaron out you would have expected to see a lot of Cody Wichmann and Evan Richard, but instead Wichmann only played seven minutes and Richard did not step one foot onto the floor. This makes no sense when these two players can shoot the ball almost better than anyone on the team.
Milwaukee had their chances to tie the game up in the second half, but they could not find away to make a basket. Everyone knew though without Aaron the chances the Panthers would actually win this game were very slim.
Aaron did not just cost the Panthers this game, but now he has affected this team for the rest of the season. With this loss, the Panthers now fall two games out of tying Valparaiso for the third spot in the Horizon League.
This loss also crushed all the momentum the Panthers had coming into this game after beating Green Bay last weekend to possess a three game winning streak. Now they will have to overcome this loss and go on the road and face a tough Youngstown State squad this Thursday.
In a game that was extremely important to win on your home court and to take control of third place in the conference, all lost because of one player not doing his part to help the team be successful.
The Panthers will have to figure something out quickly because they need to come back, and win their next game if they want to have a shot a making a deep run in the conference tournament.