Panthers, Crusaders battle for third place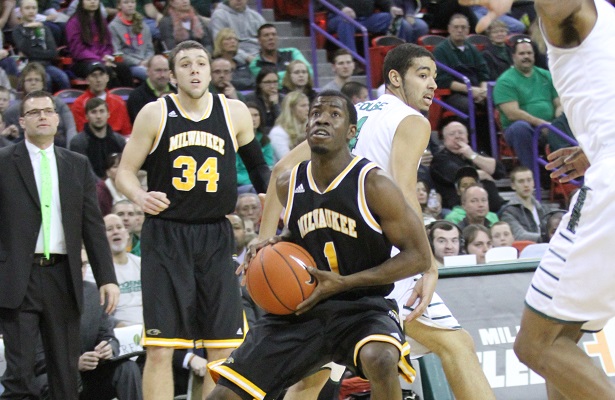 Valparaiso Crusaders (15-11, 7-4) vs. Milwaukee Panthers (16-9, 6-5)
Location: U.S. Cellular Arena – Milwaukee, Wisconsin
Time: 7:00 p.m. CST
Broadcast: TV: Time Warner Cable SportsChannel; Radio: WISN-AM1130
With the season winding down every game is a must win in order to secure the best Horizon League Tournament seed possible, and on Saturday night the Milwaukee Panthers will try to continue their winning ways as they face the Valparaiso Crusaders.
The Panthers have been off since last Saturday when they beat Green Bay on the road. This allowed Milwaukee to have a week to prepare for Valparaiso who beat the Panthers by 13 earlier this season.
Valparaiso has had another solid season as they currently sit in third place, and even picked up a win against Green Bay earlier in the year. Their offense is averaging 74.8 points per game on 47.4 percent shooting. Their defense on the other hand is only allowing 67.8 points per contest while holding opponents to 39.1 percent shooting.
Guard LaVonte Dority has been the Crusaders top offensive player averaging 16.9 points per game while making 47.5 of his shots and 44.4 percent of his three pointers.
Joining Dority in the starting lineup will be guard Lexus Williams, forwards Alec Peters and Jubril Adekoya, and center Vashil Fernandez.
Milwaukee will counter with their usual lineup featuring guards Steve McWhorter and Jordan Aaron, and forwards Austin Arians, Matt Tiby and Kyle Kelm.
This will be another tough Horizon League battle for both teams, as the winner will take control of the third spot in the conference standings. Playing smart basketball, while limiting the amount of second chance opportunities will be key for the Panthers as they try to win at home.