Panthers struggle in Tennessee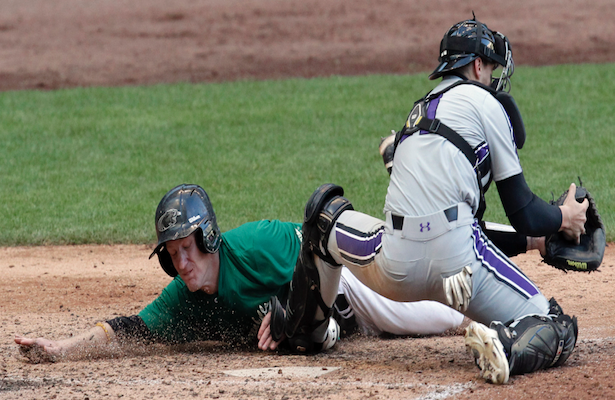 It was great to see the Milwaukee Panthers baseball team in action this weekend after their original series against UIC was cancelled, but it was a little disappointing how they performed. The Panthers (3-8) played two games apiece against Akron and Austin Peay in Tennessee, but only picked up one victory.
In Milwaukee's opening game of the weekend they went up against Akron, winning easily, 10-4. Milwaukee's Sam Koenig had three hits and scored four times, while pitcher Cody Peterson record his second victory of the season.
The second game of the day however was a tough one for the Panthers. It appeared Milwaukee would win the game until Austin Peay scored three runs in the bottom of the ninth to win 5-4.
The collapse ruined a great pitching performance by Brian Keller who went 7.2 innings strong, striking out nine hitters while allowing just two runs.
On Sunday the Panthers jumped ahead early putting six runs on the board in the second inning, all with at least one out, against Austin Peay. This time though the Panthers pitching could not hold a lead, as Austin Peay went onto win 12-7.
Then in their final game of the weekend against Akron, Milwaukee led 6-4 after three innings, and even took a no-hitter into the fourth inning despite allowing four runs.
Walks really hurt Milwaukee in this game as they had five pitchers combine to allow 11 walks. Freshman hurler Adam Reuss was given the start, and did not even allow a hit, but five base on balls hurt him in his 2.1 innings pitched.
"It was an extremely disappointing day for us today," Panthers head coach Scott Doffek said to UWMPanthers.com after the game. "We beat ourselves on the mound all day long. This game is won and lost with pitching and defense and right now we are searching a little.
"This is not the way we wanted to head into conference play, but we have been here before. It's not supposed to be easy, we know that. This is a journey we are on together and I am excited to see how this team responds."
While it was nice to see the Panthers get some games in before conference begins this upcoming weekend at Valparaiso, it was a little discouraging to see the way Milwaukee struggled. Hopefully they can figure it out quickly because if they do they will be a challenging team to beat in conference play.