One win away from the NCAA Tournament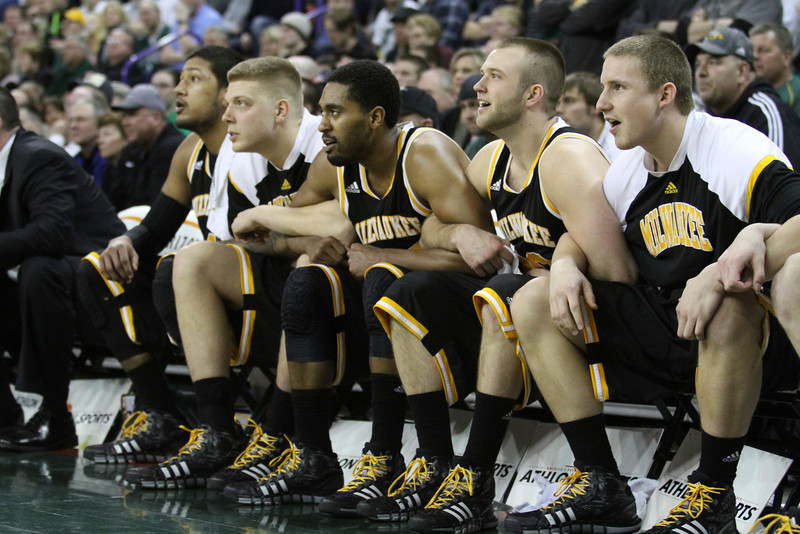 Milwaukee Panthers (20-13) vs. Wright State (20-13)
Location: Nutter Center – Dayton, Ohio
Time: 6:00 p.m. CST
Broadcast: TV: ESPN; Radio: WISN-AM1130
Do you believe in miracles? While it sounds cliché, this season for the Milwaukee Panthers has truly been a miracle. After last season when the Panthers only won eight games, no one expected them to be where they are right now – playing for the chance to go to the NCAA Tournament. It has been a fun ride watching the Panthers in the Horizon League Tournament, and now they will try to continue their stellar performance against Wright State.
This will be the Panthers sixth appearance in the Horizon League Championship game, as they look for their fourth automatic bid to the NCAA Tournament. Milwaukee has never played a league title game on the road.
To get to the Championship game the Panthers beat Detroit, Valparaiso, and number one seeded Green Bay, holding double digit leads in all three games.
In the regular season the Panthers and Raiders split the series each winning at home. This game will be a challenge for the Panthers, as they have not won in Dayton since 2005.
The Raiders are also 13-2 at home this season. To get to the title game Wright State beat Oakland and Cleveland State.
Wright State has a balanced offensive attack averaging 62.1 points per game with five different players averaging at least eight points per contest.
Senior forward AJ Pacher leads the Raiders with 10.8 points per game as he has made 59.9 percent of his shots from the floor, but is just an average three-point shooter making 33 percent of his attempts.
Joining Pacher in the starting lineup will be guards Miles Dixon and Matt Vest, and forwards Cole Darling and Jerran Young.
Milwaukee will counter with their usual lineup featuring guards Steve McWhorter and Jordan Aaron, and forwards Austin Arians, Matt Tiby and Kyle Kelm.
Milwaukee is only one game away from returning back to the NCAA Tournament. It has been eight years since the Panthers were dancing, and if they continue to play like they have in the Horizon League Tournament, they will be dancing once again.