Panthers look to win tournament title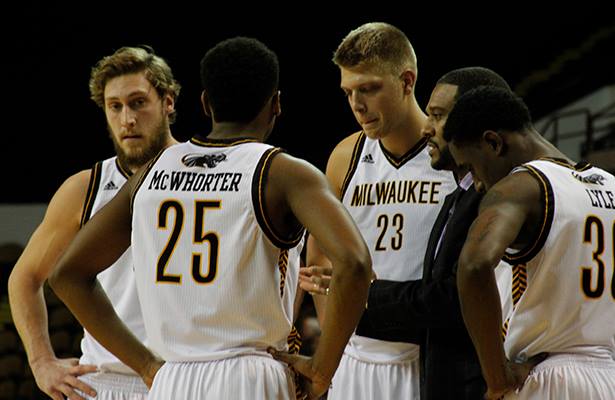 Oral Roberts Golden Eagles (1-2) vs. Milwaukee Panthers (2-3)
Location: MGM Grand – Las Vegas, Nevada
Time: 3:00 p.m. CST
Broadcast: Radio – WISN-AM1130
With a victory over Louisiana-Lafayette on Monday, Milwaukee will look to win the MGM Grand Main Event title in the Middleweight Bracket on Wednesday afternoon when they square off against Oral Roberts.
This will only be the fifth time that these two programs have faced each other, and the first time since January 19, 1980, when the Panthers fell 91-80. The Golden Eagles hold a 4-0 lead in the all-time series.
Prior to playing Milwaukee on Wednesday, Oral Roberts will face Louisiana-Lafayette on Tuesday evening. In the Golden Eagles first three games of the season they have picked up their lone win against Tulsa, while falling to Missouri and Oregon State.
The Golden Eagles have three players averaging in double figures offensively with Obi Emegano leading the way averaging 21 points and 5.3 rebounds per game. However, the offense as a whole has struggled, shooting only 34.1 percent from the field and 27.8 percent from three-point range.
Expect head coach Rob Jeter to use the same starting lineup he has used in their first five games featuring guards Steve McWhorter, Akeem Springs and JeVon Lyle and forwards Matt Tiby and J.J. Panoske.
In order to have a shot at winning this game, Milwaukee will have to limit the amount of turnovers against Oral Roberts, as that has been a major issue for the Panthers in their last two games. If the Panthers are able to beat Oral Roberts, this will be the second consecutive season that they have won an in-season tournament.