Panthers hold on late to beat Ragin' Cajuns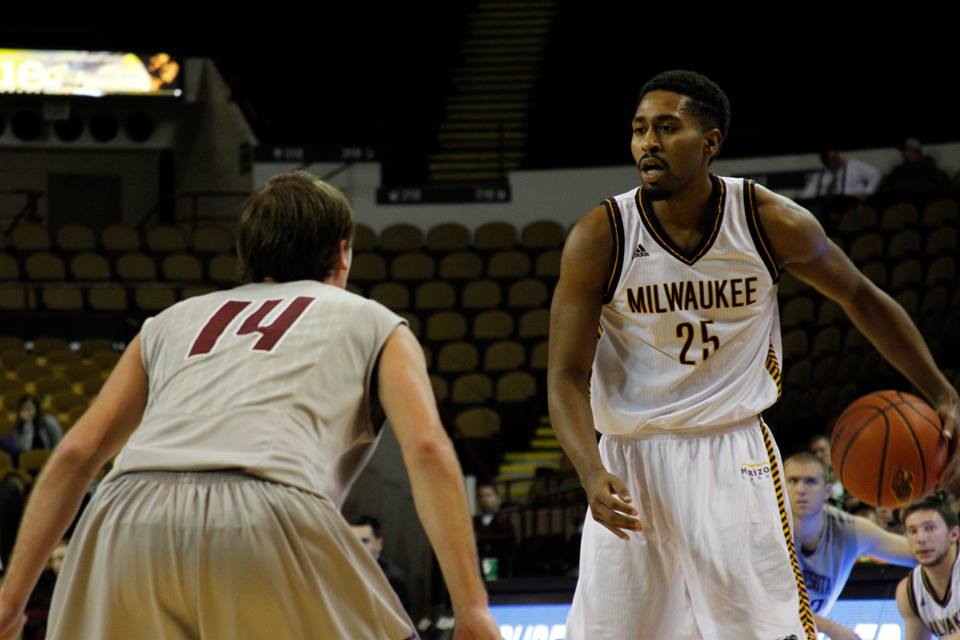 In an early evening contest apart of the MGM Grand Main Event, the Milwaukee Panthers (2-3) claimed a close 56-52 victory over the Louisiana-Lafayette Ragin' Cajuns on Monday. Steve McWhorter led the way for Milwaukee registering his first career double-double, scoring 18 points while pulling down 10 rebounds.
Despite winning the game, this was far from a pretty performance by the Panthers. For the second consecutive game they committed a surprising amount of turnovers, turning the ball over 22 times against the Ragin' Cajuns after recording 17 turnovers against Oklahoma State. In their first three games of the season they had only averaged nine turnovers a game.
Both teams got off to an extremely slow start, but by the end of the first half, Milwaukee was able to go into the locker room possessing a 24-14 lead. The Panthers' defense was key to their first half success, holding the Ragin' Cajuns offensive attack to 6 of 26 shooting from the field.
Coming out of halftime, two Steve McWhorter free throws extended the Panthers lead to 12 with 18:41 left. This was the largest lead Milwaukee would hold, as Louisiana Lafayette fought back to make this game a tightly contested contest.
Over the next 11 and half minutes of play, the Ragin' Cajuns outscored the Panthers 30-12 to take a 44-39 lead with 7:08 left.
But, Milwaukee was able to go on a 9-1 run to regain a 47-45 lead.
With five minutes left, this was a back and forth game with either team only holding a one-possession lead.
Justin Jordan had a solid showing scoring seven points in only eight minutes of play, while hitting two big free throws late in the game. Trinson White also played well, adding nine points off the bench.
Milwaukee finished the game shooting 37.2 percent (16-43) from the field including 23.5 percent (4-17) from behind the three-point line. The Panthers were also able to outrebound the undersized Ragin' Cajuns 38-27.
Milwaukee is definitely a better team than they played against Louisiana-Lafayette, but a win is a win. It is a positive sign when they didn't play their best basketball, but were still able to pick up the win. It is still early on in the season, and the Panthers are a young team, so mistakes are bound to happen, it is just a matter of fixing them.
The Panthers have a quick turn around, as they will play Oral Roberts on Wednesday afternoon at 3 p.m. CST at the MGM Grand Main Event.