Milwaukee wins tournament title despite loss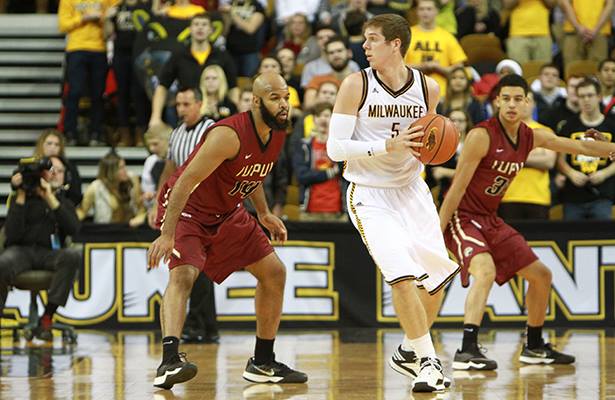 Oral Roberts' Korey Billbury's three-point play with 5.6 seconds remaining was the difference as the Golden Eagles squeezed past the Milwaukee Panthers, 69-66, in the MGM Grand Main Event. Despite the loss, the Panthers (2-4) still claimed the Middleweight Bracket title due to tiebreakers.
Steve McWhorter led Milwaukee with a team-high 21 points, shooting a respectable 57 percent (8-14) from the floor.
Once again, the Panthers struggled from the free throw line, shooting a lousy 60 percent (12-20) in the game including a dismal 25 percent (2-8) in the first half.
Despite trailing by as many at 15, Milwaukee still had an opportunity to tie the game at the end. After Billbury's three-point play, the Golden Eagles elected to foul the Panthers instead of allowing them to attempt a game-tying three-point shot.
Cody Wichmann was fouled and sent to the free throw line. He made both attempts to make it a one-point game, 67-66.
Milwaukee instantly fouled Oral Roberts and they drilled both of their free throw attempts to increase their lead to three with .07 left. Milwaukee's last second attempt fell short, as Wichmann's three-pointer bounced off the back of the rim.
This was a disappointing performance by the Panthers, as they were more than capable of winning this game. Milwaukee needs to do a better job at their free throw shooting, as they are only shooting 62.9 percent this season. These struggles at the charity strip have cost them at least a couple of wins this season, and they will need to improve if they want to win close games moving forward.
Milwaukee will look to return to winning ways when they go head-to-head with Concordia-St. Paul on Saturday afternoon at the UW-Milwaukee Panther Arena at 3 p.m. CST.