Packers vs. 49ers: Preview, Prediction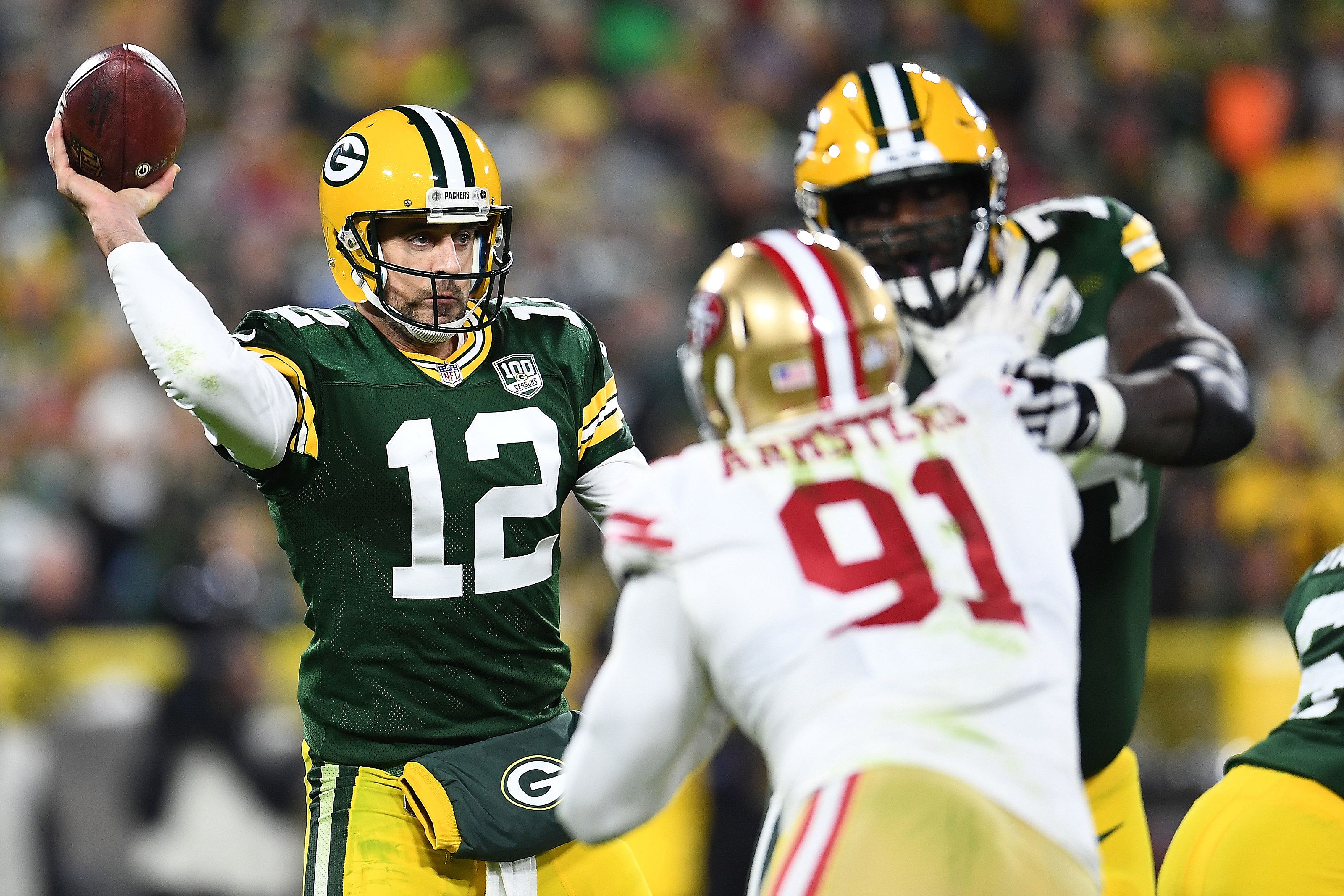 The Packers start their playoff quest against the San Francisco 49ers on Saturday night at Lambeau Field. It's a rematch of the Week 3 matchup when the Packers claimed a two-point road victory over the 49ers.
The 49ers are lucky to still be alive in the playoffs. They upset the Dallas Cowboys last week, primarily due to the Cowboys' self-inflicted errors. Those mistakes ultimately doomed the Cowboys' chances and allowed the 49ers to prevail narrowly.
The Packers aren't going to play tense as the Cowboys did. That doesn't mean the Packers should take the 49ers lightly, however.
The 49ers are a dangerous team with a proven formula to beating the Packers. The 49ers' pass-rushing defense and running game will need to perform at a high level if they want to upset the top-seeded Packers.
The Packers allowed 4.7 yards per rush in the regular season, ranking third-worst in the NFL. If the 49ers don't succeed running the ball, it is tough to imagine quarterback Jimmy Garoppolo single-handily leading the 49ers to victory.
On the other side, the Packers have the top QB in the game in Aaron Rodgers. His time to win another Super Bowl is starting to come to a close. Rodgers knows he has limited shots remaining. And after the way last season ended in the NFC Championship Game at Lambeau Field, expect Rodgers to come out and have an impressive showing against the 49ers.
The Packers are coming off a bye week. They have a balanced offense with a QB who can make plays downfield. They also have the home-field advantage with weather conditions that favor them. This game will be close in the first half but expect the Packers to have little trouble against the 49ers.
Prediction: Packers 27, 49ers 20