Milwaukee opens season up against Bruce Pearl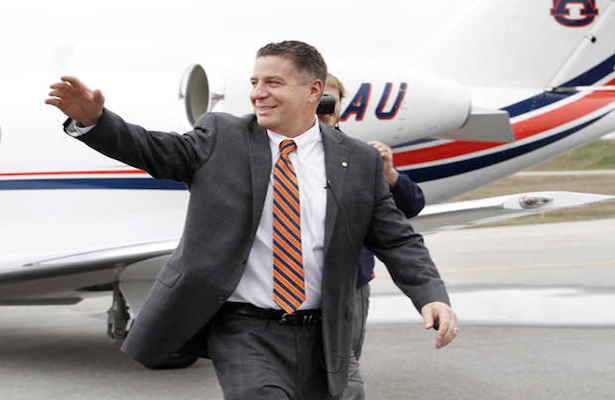 Bruce Pearl is back in coaching after being out of the game since 2011, and in his first game back to the sidelines he will go up against a familiar foe – the Milwaukee Panthers.
For four seasons Pearl roamed the sidelines as the Panthers' head coach, as he quickly took the program to new heights it had never seen before. He quickly became a fan favorite for the way he interacted with the fans off the court while producing a winner on the court. Pearl is now a legend at the University of Wisconsin-Milwaukee, and this will be the first time he goes up against the Panthers in his career.
"(Milwaukee was) an NCAA tournament opponent from a year ago," Bruce Pearl said to the Montgomery Advertiser. "That's the thing: How do you upgrade a schedule? You play teams that played in the tournament a year ago."
Last season the Panthers went 21-14 while making an improbable run through the Horizon League tournament to claim the NCAA tournament automatic bid. The Panthers would then fall to Villanova in their first game of the tournament.
While Pearl says this decision to add Milwaukee to Auburn's schedule is because the Panthers were a tournament team a year ago could be true, it is interesting to wonder if he is doing this to look out for his old program.
The Panthers usually never playing any major Division I programs during their nonconference schedule besides the Wisconsin Badgers so for them to land this game is a bit surprising. Even though they did make the tournament, it was not like they were a tournament level team the entire season. They got hot when they needed to and went on a run.
Whatever the real reason was for Pearl to add the Panthers to his schedule will probably never be known, but for the Panthers this will be a great way for them to open up their season. After four amazing years at Milwaukee it will be awesome for Pearl to finally be able to go up against his former team in his first game back to the sidelines as the head coach of the Auburn Tigers.