Marcus Smart shoves fan in loss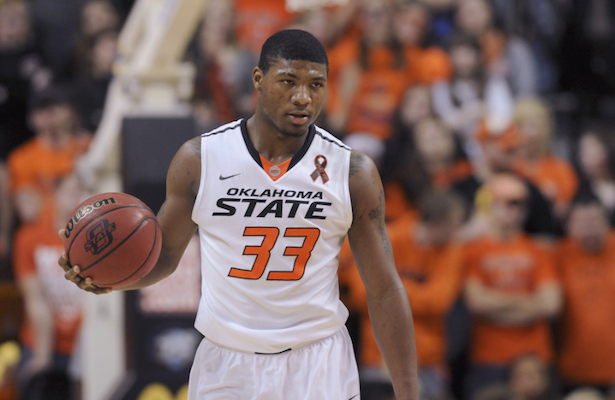 Oklahoma State's Marcus Smart shoved a Texas Tech fan in the final seconds of the #19 Cowboys' 65-61 defeat to Texas Tech on Saturday evening.
It all started when Smart tried to block Jaye Crockett's dunk attempt with 6.2 seconds remaining in the game, but his momentum carried him out of bounds behind the basket. When he was getting up, he and a Texas Tech fans started to exchange words, and that was when all the excitement started.
Smart was assessed a technical foul but was not ejected. A suspension is possible, and fans should find out within the next 24 hours what Smart's fate is for the Cowboys next game. Do you think Smart should be suspended?