Dasan Brown one of fastest players in draft class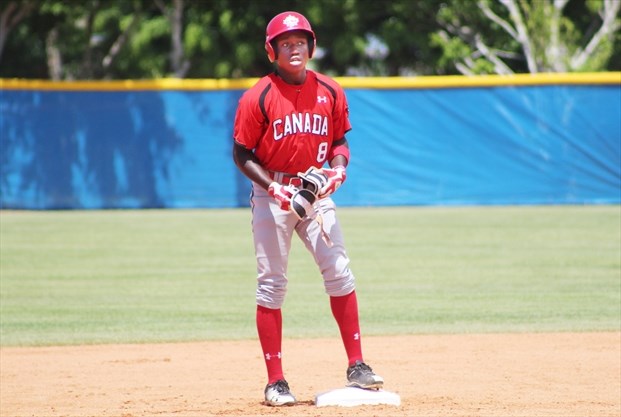 Dasan Brown developed a strong interest for baseball when he was about 10 years old. The Ontario native participated in MLB's Pitch, Hit and Run competition with his local team.
He advanced deep in the tournament and received an invitation to the All-Star Game in Kansas City in 2012. The experience allowed him to interact with numerous major league players including Mike Trout and Andrew McCutchen.
Since that experience nearly seven years ago, Brown has developed into one of the top prep players in North America. He's the top Canadian prospect and a potential top-five round pick in June's MLB draft.
Continue reading about Dasan Brown, one of the fastest players in this year's MLB draft class, at BaseballProspectJournal.com here.