Brandon McCabe focused on developing third pitch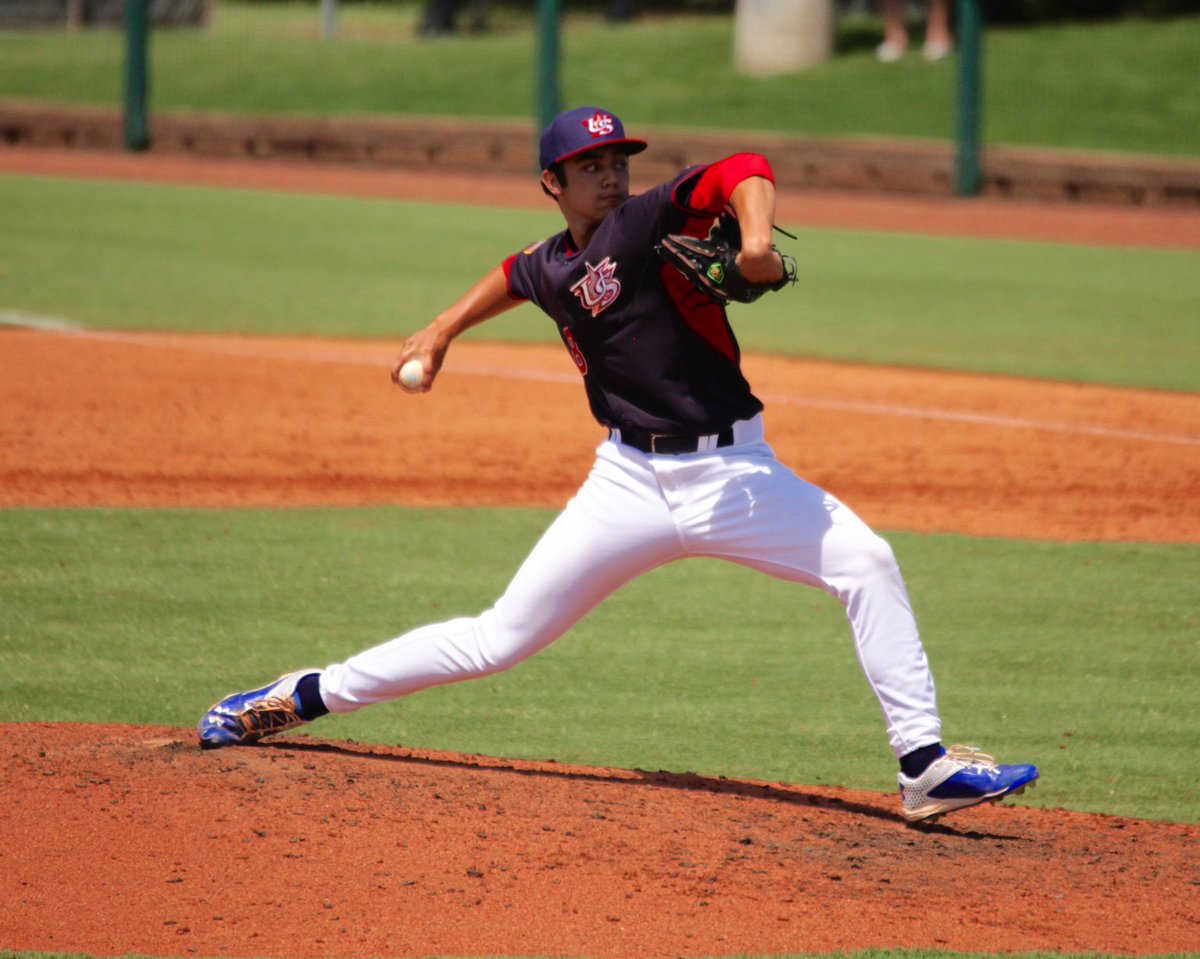 At 10 years old, Brandon McCabe wasn't much of a sports fan, but his father decided to sign him up for recreational baseball. Although McCabe didn't really want to play, he soon fell in love with the sport after receiving the opportunity to pitch.
His passion for the game drove him to work even harder. Now a senior in high school from Boynton Beach, Fla., McCabe is one of the top prep pitchers in the country and Baseball America ranks him as the 33rd-best available high school prospect in the 2017 MLB First-Year Draft.
A 6-foot-2, 190-pound right-hander, he credits a lot of his success to his pitching coach David Manning, who spent 15 seasons playing professional baseball and made a brief appearance with the Milwaukee Brewers in 2003.
"He's had the biggest impact," McCabe said of Manning. "He's taught me a lot. He pays for most of my stuff, he picks me up, takes me to and from the field or gym. He's like a second dad to me."
For the last six years, Manning has served as McCabe's pitching instructor, helping him develop his game, while also instilling him with the mentality required to pitch at the next level, McCabe said.
While McCabe will likely be select high in June's MLB Draft, he also has an opportunity to continue his education and baseball career at Louisiana State University (LSU) if he decides he's not ready to turn pro.
McCabe originally committed to Miami (FL), but on July 9 he reopened the recruiting process and it didn't take long for him to find a home, committing to LSU on Aug. 15.
"When Miami played Boston College there was a big dispute with a bat flip and then they got into a big fight. That's just not my style of play," McCabe said of his decision to decommit from Miami. "I wanted to go somewhere where it would fit my style. I've always wanted to go to LSU, and they never expressed interest until I decommitted. Everything came together."
If McCabe makes it to Baton Rouge, La., LSU is getting a competitor. The righty has a three-pitch mix featuring a mid-90s fastball, a slider that many people confuse with a 12-6 curveball because of its break and a splitter, which he recently started throwing.
This off-season, McCabe devoted time to getting stronger in the weight room and developing his splitter, which he plans on continuing to work on with practice beginning in mid-January for his senior season.
Despite the early draft chatter and knowing that pro scouts will likely be in attendance every time he toes the rubber this spring, McCabe is only focused on what he can control, he said.
"For my senior season I just want to have a good season," McCabe said. "Working on hitting spots, competing and getting my third pitch (down). Showing guys I can throw my third pitch because not a lot of people have seen me throw a third pitch and they always say I'm a two-pitch guy. I can throw a third pitch. That is what I want to work on for the spring."

(Video of Brandon McCabe from FanGraphs)
Find more MLB Draft coverage here.