Brewers sign Eric Thames to three-year deal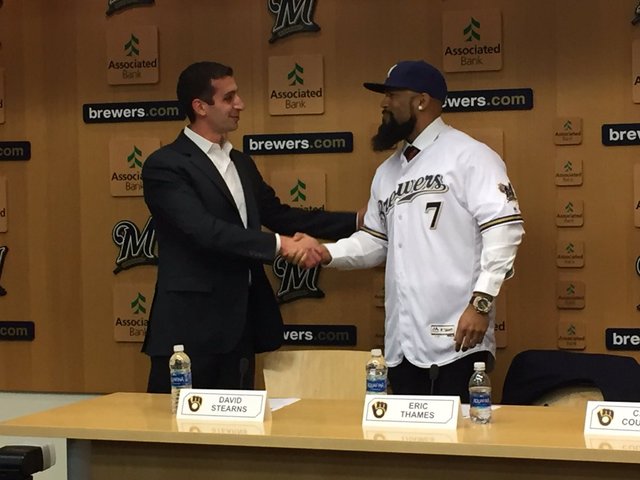 A power hitting left-handed bat, Eric Thames spent that last three years playing baseball in Korea. He destroyed the pitching, putting up monster numbers, hitting .348 with 124 home runs.
While he didn't have much success in his two major league seasons with Toronto and Settle in 2011 and 2012, it will be interesting to see if the 30-year-old first baseman can translate his success in Korea to the major leagues with the Brewers in 2017.
It was a surprising move by Brewers general manager David Stearns, but it is worth the risk on a three-year deal that will pay him at least $16 million.