Bobby Witt Jr. doesn't let pressure affect him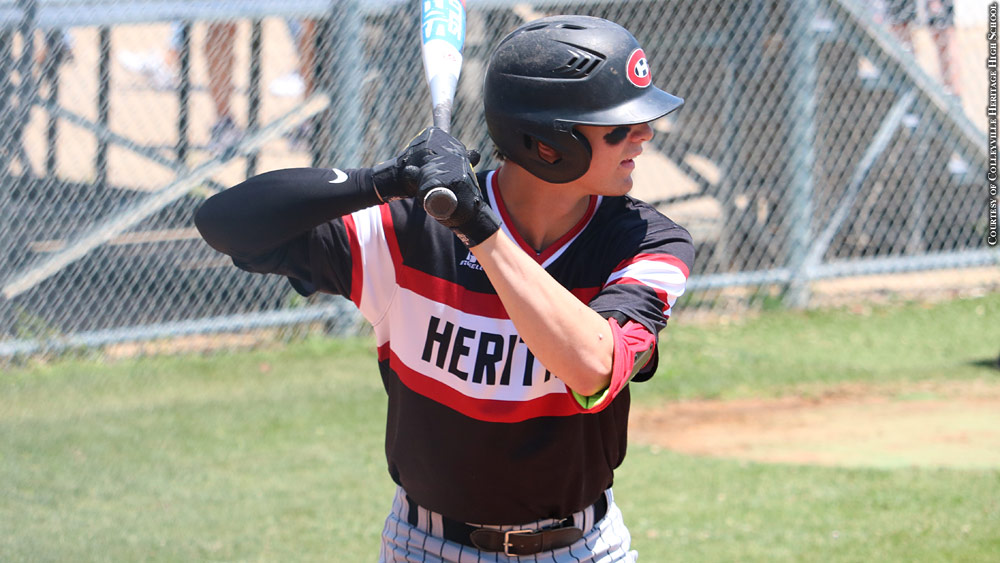 Bobby Witt Jr., a prep shortstop from Colleyville, Texas, entered the spring as the top high school player in the country. Even with the enormous expectations and attention from professional scouts in preparation for Monday's MLB draft, Witt controlled his emotions and exceeded the hype.
Witt and Colleyville Heritage are in the midst of a postseason run. They are one win away from advancing to the Texas state baseball tournament. Witt's success has fueled Colleyville Heritage this spring.
He's hitting .500 with 15 doubles, eight triples, 15 home runs and 54 RBIs. He has a .571 on-base percentage and 1.103 slugging percentage. He's stolen 17 bases and drawn 24 walks compared to 11 strikeouts.
Witt's absurd numbers earned him the Gatorade National Player of the Year award.
Continue reading about Bobby Witt Jr., the best prep prospect in this year's MLB draft, at BaseballProspectJournal.com here.