2014 MLB Predictions: National League West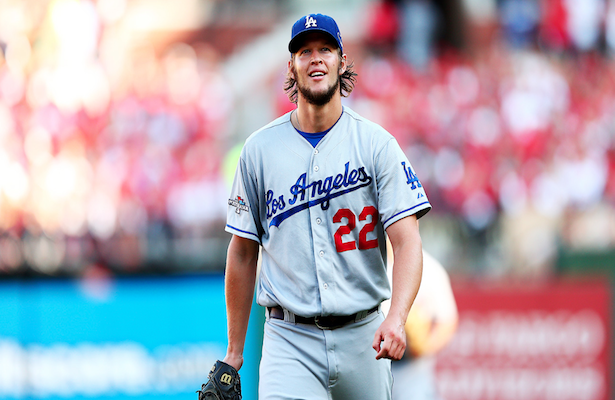 When the weather starts to warm and the grass starts to green, you know it is right around the time the baseball season begins. This year it might be a bit chilly in the northern states on Opening Day, but who is going to complain with baseball officially underway. The season is never won early, as it is a 162 game journey, but here is how I see the National League West shaping out to be:
Los Angeles Dodgers
San Francisco Giants
Arizona Diamondbacks
San Diego Padres
Colorado Rockies
The Dodgers ownership group has made it clear that they want to win and they want to win now. With MLB's largest payroll, $235 million, it is pretty evident of that.
They have assembled a roster full of stars, with a potent lineup and deep pitching rotation led by baseball's top pitcher Clayton Kershaw. You know their rotation is dangerous when either Josh Beckett or Paul Maholm will be used in the fifth spot.
It should not shock anyone that the Dodgers win the NL West, but who finishes behind them might.
The Giants, Diamondback and Padres are all talented teams, but they all posses a major question mark that holds them back from competing at the same level as the Dodgers.
Pitching is key in baseball, and that is why the Giants will be the runner up in the West, but their offense could really hurt them. Besides Buster Posey and Pablo Sandoval, no one in their lineup really scares opposing pitchers.
Matt Cain, Madison Bumgarner, Tim Hudson, Tim Lincecum and Ryan Vogelsong make for one of the deeper rotations in baseball, but it will be the lack offensive firepower that keeps them out of the playoffs for a second consecutive season.
Finishing in the middle of the pack in the West will be the Diamondbacks. With the offseason acquisition of Mark Trumbo to go along with MVP-runner up Paul Goldschmidt, their lineup will be dangerous, but pitching will be their Achilles heel this season.
Arizona's back of the bullpen featuring Brad Ziegler, J.J. Putz and Addison Reed is a formidable group. The problem however will be keeping the games close enough so they are pitching meaningful innings because they have a mediocre rotation.
Sure they added a veteran innings eater in Bronson Arroyo, but with their ace, Patrick Corbin going down for the year, it will be a huge blow to this young staff.
Behind the D-Back will be the Padres. While many people think San Diego is going to be sleeper, I just do not see it. Yes they have some nice players and the signing of Josh Johnson will help, but I do not think their offense is anywhere near the level that is needed to be a playoff contender.
The Padres will play .500-ball for the first couple of months into the season, but when the dog days come in June, July and August they will struggle to compete. This team is just too inexperienced, and not capable of competing every night with the best teams in baseball.
But do not worry Padres fans; you will not be watching a last place team because Rockies fans will be. Where do I start with the Rockies? First this team has two superstars in Carlos Gonzalez and Troy Tulowitzki, and when healthy they can be a great one, two punch. The problem is though – they never stay healthy.
Even if for some miracle they do stay healthy, they do not have the pitching to compete in the West, as Jorge De La Rosa is the "ace" of their staff.
The Los Angeles Dodgers are clearly the team to beat in the West, as their roster is filled with All-Star caliber players. If they can put their egos aside and play together as a team, the Dodgers will walk away with this division.
Make sure to check back for the rest of my predictions on the MLB standings for the 2014 season.