Rising Canadian draft prospect: Jason Willow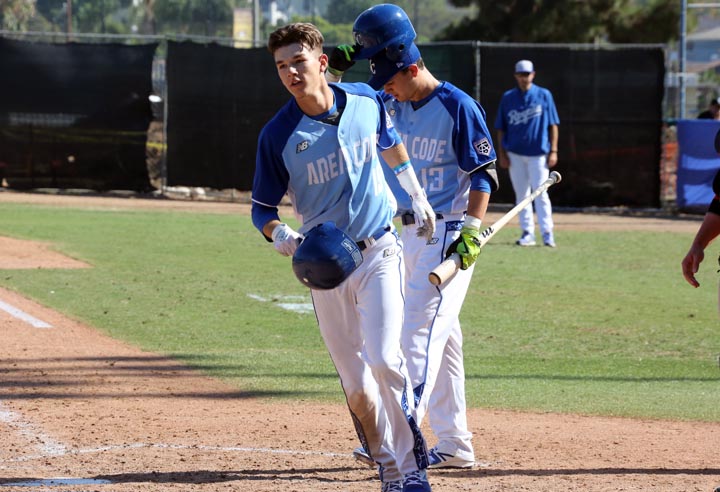 Baseball is a growing sport in Canada. With the recent success of the Toronto Blue Jays and players like Joey Votto and Russell Martin having success in the major leagues, the sport continues to rise in popularity.
Last year alone, 25 players from Canada were selected in the 2016 MLB First-Year Player Draft.
Now in 2017, another young group of Canadian prospects could hear their names called on draft day, with prep shortstop Jason Willow likely going in the early rounds of the draft.
Regarded as the 49th-best prep prospect in the 2017 draft by Baseball America, Willow has shown impressive power potential and drives the ball to all parts of the field. He's an athletic player with a strong arm defensively.
If it wasn't for participating in the Area Code Games, which is a showcase event for top prep players in the United States and Canada, this past summer, Willow isn't sure he'd be regarded as highly as he is.
"The exposure isn't as big as you would have in the states," said Willow, who resides in British Columbia. "We do get exposure, but if it wasn't for the tournaments in the states, like Area Code, I don't think I'd be where I am."
Despite the lack of attention Willow received, he committed to UC Santa Barbra on Sept. 25, 2016 and will join the Gauchos in the fall. UCSB is a rising college baseball program, making its first-ever trip to the College World Series last year.
"I had a really good overall feeling with the coaches and the team," Willow said. "It seemed like a place I could fit in really quick. And if you look at their track record, they've only been getting better. The success they've had – I'm only looking for good things in the next couple of years."
A shortstop by trade, scouts expect Willow to slide over to third base once he reaches the pros. But, Willow hopes to stay at shortstop long-term.
"I really want to stay at shortstop," Willow said. "It's a tough place to play. But one thing I try to work on is staying quick and smooth, while having a good rhythm in the infield."
With his name popping up often in draft chatter since his performance at the Area Code Games last summer, Willow isn't shying away from people's expectations. Instead, he's using it as motivation.
"Personally it gives me more drive to do better," said Willow about the draft attention. "It is something that fires me up. I love seeing stuff like that. It is kind of odd being a high school prospect and thinking about how my life could change in less than a year."
Willow knows he'll likely have to make a difficult decision in June, choosing between honoring his commitment at UCSB or going straight into pro ball out of high school. But right now, he's doing his best not to look too far into the future.
"It is always going to be something on my mind," Willow said. "But at this moment it isn't a huge thing on my list to think about. I think I'm going to go into it open-minded and either way I think my family will be behind me. I'm looking forward to that moment."
Find more MLB Draft coverage here.