Future is bright for Brad Dobzanski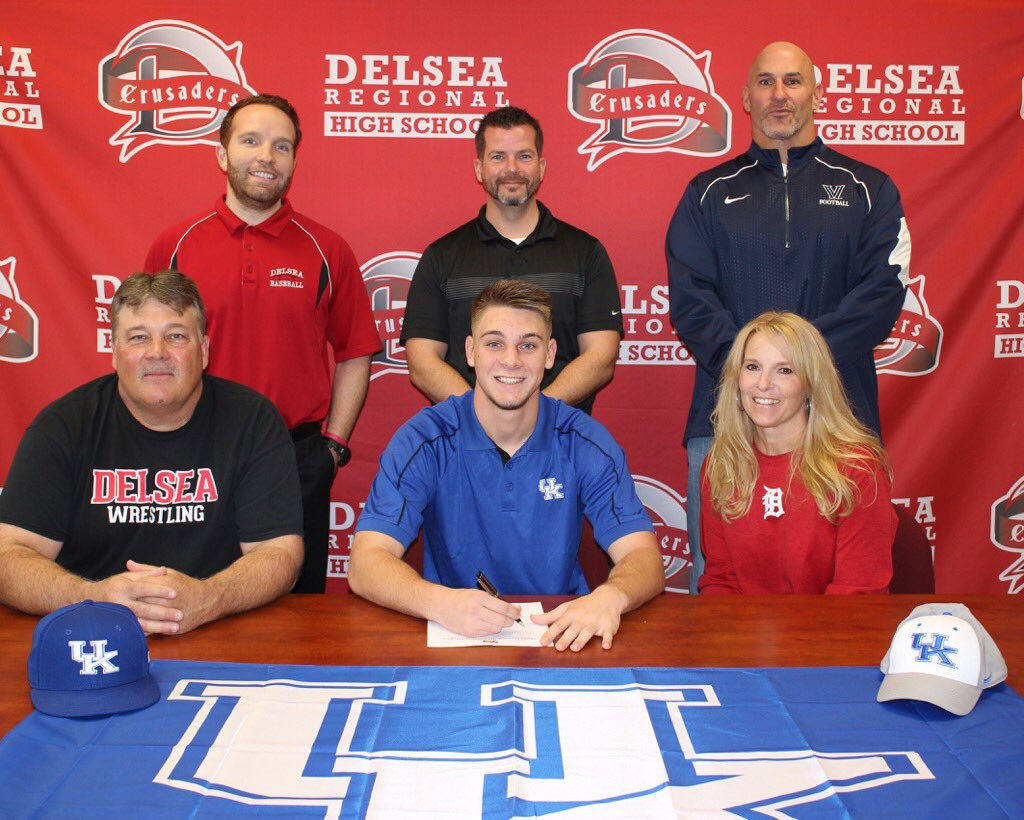 Right-handed prep pitcher Brad Dobzanski isn't a stranger to the MLB First-Year Player Draft process and dealing with professional scouts. His older brother, Bryan Dobzanski, was a 29th-round-pick by the St. Louis Cardinals out of high school in 2014.
Bryan signed for an $700,000 bonus and has performed well in his first three pro seasons. Brad enjoys picking his brother's brain about the pro game and on areas where he hopes to improve.
"You always want a professional insight, whether it's a mental side of game or the physical side of the game," Brad Dobzanski said. "Having him and living with him, it's always good to get his insight on what I should be doing and how I should approach the game."
Bryan was a slightly bigger pitcher with a higher fastball velocity coming out of high school, but Brad has displayed excellent control and has room to grow and develop.
Ranked as the 43rd-best prep prospect in the 2017 draft by Baseball America, Dobzanski has a cross body delivery, making it sometimes challenging for hitters to recognize the ball out of his hand. He throws a low-90s four-seam fastball with late movement, a 12-6 curveball and a slider.
One pitch Dobzanski has worked on this off-season and plans on continuing to refine as his senior season approaches is his changeup.
"I mess around with it in the bullpen," said Dobzanski about his changeup. "I have a good feel for it, but I don't get the movement sometimes or the speed differential that I like every single time."
A 6-foot-3, 195-pound right-hander from New Jersey, Dobzanski garnered attention last fall after participating in a couple prep showcase events.
However, Dobzanski isn't focused on the draft or the likelihood of scouts in attendance at his starts this spring.
"It is good to have those expectations that are really high on you," said Dobzanski about the draft. "You just have to set that aside and focus on what's now because if you are working hard now and have the right mentally, things will fall into place. I try not to think about it, but it's fun to be talked about like that."
If the draft doesn't work out in Dobzanski's favor, he'll attend the University of Kentucky in the fall, where he'll play baseball for the Wildcats. He committed to Kentucky on Nov. 6, 2016.
"Early on I had a lot of big looks from big schools, but meeting with the coaches, I felt it was the best fit for me," Dobzanski said. "They had a lot of energy behind them, and they are brand new to Kentucky. Everything is just a new look there, and I felt comfortable when meeting the coaches."
While Dobzanski is eager to see how his future plays out, he's taking it day by day and trying not to get caught up on what he can't control.
"Just go out there and give my team a chance to win," said Dobzanski of his goals this season. "It's my senior season, and I want to go out there and have fun. Not worry too much about what happens next or in June with the draft. Just focus on each outing I have and give my team the best chance to win a state championship this year."

(Video of Brad Dobzanski via Baseball America)
Find more MLB Draft coverage here.