Predictions for NFC, AFC Championship Games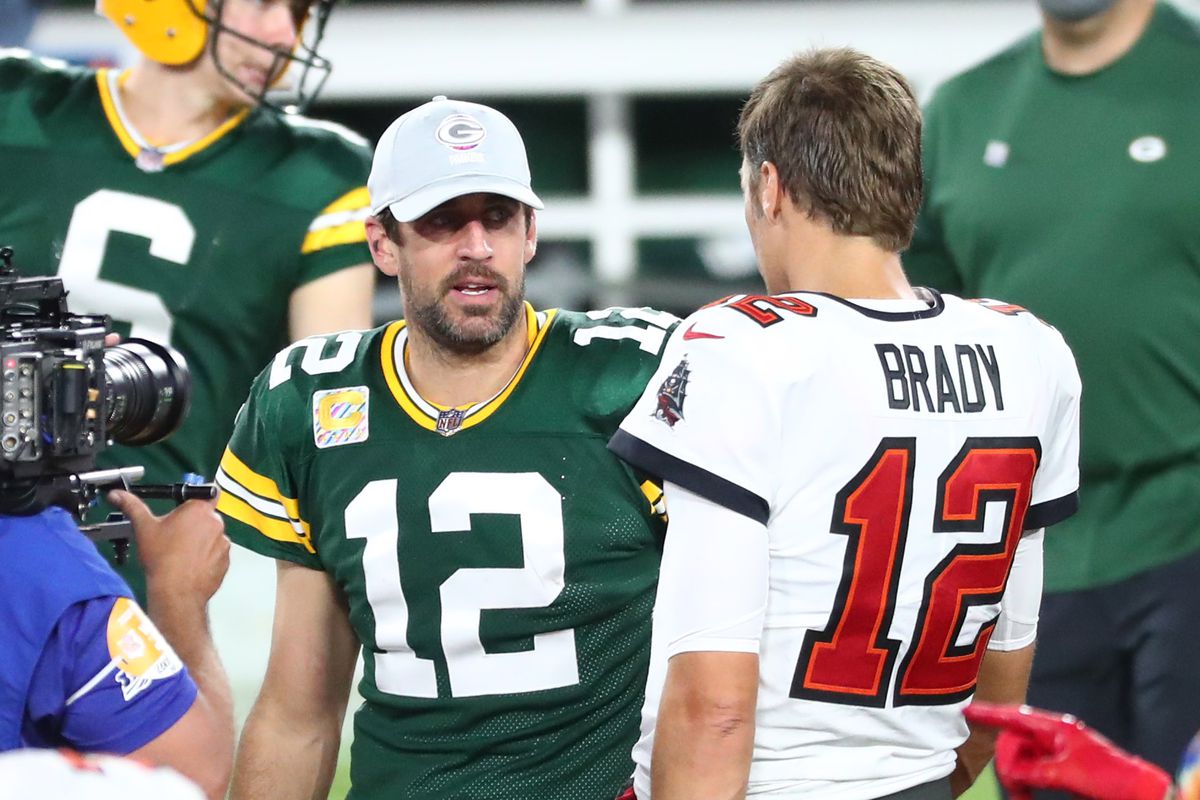 A unique NFL season is nearing the end with three more games left on the calendar. On Sunday, the Green Bay Packers will host the Tampa Bay Buccaneers in the NFC Championship Game at historic Lambeau Field.
The last time the Packers hosted an NFC Championship Game was in January 2008. The New York Giants upset the Packers in overtime. That game also marked Hall of Fame quarterback Brett Favre's last in a Packer uniform.
Sunday will be the first time quarterback Aaron Rodgers has played in an NFC Championship Game at Lambeau Field. Rodgers is 1-3 in NFC Championship Games, with the lone win coming against Chicago in January 2011. That season, the Packers hoisted the Lombardi Trophy.
Besides the inexcusable defeat to Seattle in 2014, the Packers lost by at least three scores in their last two NFC Championship Game appearances, including a 37-20 loss to San Francisco last year.
Will the Packers have the same outcome as they did 10 years ago? Despite losing 38-10 to the Buccaneers in Week 6 of the regular season, the Packers are the favorites on Sunday.
All along, the Buccaneers appeared to be the Packers' most significant threat in the NFC playoffs. Tom Brady is the greatest quarterback of all-time, possessing six Super Bowl rings, and has many weapons around him. He also is playing at a high level and has experience playing in cold and snowy weather conditions.
The Buccaneers can keep up with the Packers if the game turns into a shootout, which wasn't the case for the Los Angeles Rams last week. They also possess a defense ranked in the top 10 and allowed the fewest rushing yards per game (80.6) in the regular season.
This won't be an easy game by any means and likely will come down to the final minutes. The Packers' defense seems to have taken a step forward while their offense remains the most dangerous in the NFL despite very few household names.
While the Buccaneers have the talent and ability to win, the Packers seem to be a team of destiny.
Prediction: Packers 34, Buccaneers 31
On the AFC side, the Buffalo Bills will face the Kansas City Chiefs at Arrowhead Stadium in Kansas City, Missouri. Chiefs quarterback Patrick Mahomes is banged up while the Chiefs have looked less than impressive this entire season. The Bills have their flaws but are more than capable of playing well in all phases of the game.
This game will come down to the Chiefs' offense versus the Bills' defense. The Chiefs, who won the Super Bowl last year, nearly lost last week against the Cleveland Browns while the Bills have confidence and are playing with no pressure.
There has not been a team to repeat as Super Bowl champions since the New England Patriots in 2003-04. And don't expect the Chiefs to accomplish that feat this year.
Prediction: Bills 27, Chiefs 24