Panthers welcome Grizzlies to Klotsche Center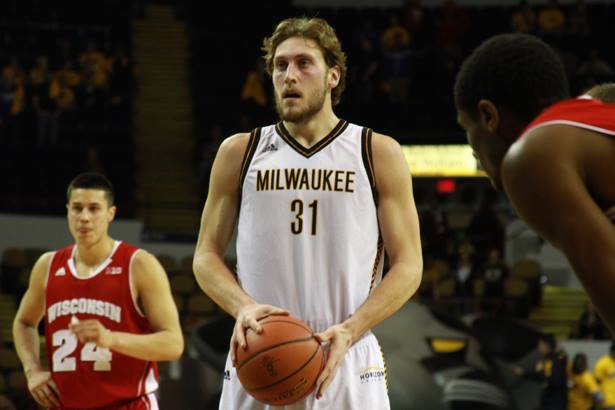 Montana Grizzlies (3-5) vs. Milwaukee Panthers (4-6)
Location: Klotsche Center – Milwaukee, Wisconsin
Time: 5:00 p.m. CST
Broadcast: TV – ESPN3; Radio – WISN-AM1130
After a blowout loss to the Wisconsin Badgers, the Milwaukee Panthers will look to return to winning ways when they go head-to-head with the Montana Grizzlies at the Klotsche Center on Sunday.
This will only be the fourth meeting between these two schools, with the Panthers holding a slight 2-1 edge in the series. The last time these two programs met was in 2005, Rob Jeter's first season at the helm of Milwaukee, and the Panthers were able escaped with a 78-74 victory.
Montana has struggled on the road this season, holding a 1-4 record. They are also coming off of a tough 110-99 loss against Davidson earlier in the week.
This season the Grizzlies are averaging 71.9 points per contest on a respectable 44.3 percent shooting from the field. Forward Martin Breunig (17.5 ppg) and guard Jordan Gregory (15.6 ppg) have carried the Grizzlies offensive attack, as they are the only two players averaging double figures in scoring.
Against the Badgers, Jeter started Steve McWhorter, JeVon Lyle, J.J. Panoske, Matt Tiby and Trinson White, who started in place of Akeem Springs. It should be interesting to see if Jeter places Springs back into the starting line, but regardless of whom he starts, Milwaukee will have a size advantage over Montana.
The Grizzlies have two players who stand 6-foot-7 and two others who are 6-foot-8, compared to Milwaukee who has six players who are at least 6-foot-7. This will obviously be a matchup problem for the Grizzlies, and the Panthers will need to make sure Tiby and Panoske are focal points in the offense, especially with them coming off solid performances against the Badgers.
This is an important game for Milwaukee, as they are currently on a two-game skid and will be on the road until the second week of January following this game. They will need to come out of the gate attacking, with a lot of energy, while doing the little things right in order to have a shot at returning to the win column.