Panthers are headed to Florida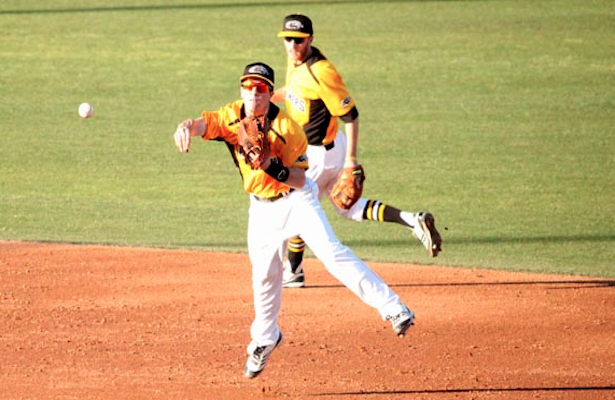 It was a challenging opening series for the Milwaukee Panthers (0-3) last weekend going up against a tough team in CSU Bakersfield. Now the Panthers will be headed to Florida to take part in the Snowbird Classic this weekend.
In the tournament they will face Omaha, Ball State, Kansas and St. Bonaventure.
This will be Omaha's first game as their games against Tennessee and Purdue last weekend were cancelled due to snow.
Last season the Mavericks went 27-22 overall and 20-6 in the Summit League as they won the regular season conference title. They return 20 letterwinners, 11 of which were contributors last season.
Their next game will be against Ball State, who was selected this preseason to win the Mid-American Conference West Division. They have gotten off to a hot start this season, as they are 3-1 to begin the year.
The Cardinals are also an experienced team as they return 18 letterwinners from their 2013 team, which posted a 31-24 overall record.
After playing Omaha and Ball State on Friday, the Panthers will then have to face a 4-0 Kansas team. The Jayhawks opened their season with a four game series sweep against BYU, while having an impressive team earned run average of 3.16.
The Jayhawks will be another tough team for the Panthers as they have 21 letterwinners returning from last season's team that went 34-25.
St. Bonaventure will be Milwaukee's last game apart of the Snowbird Classic and their easiest game this weekend. Last season the Bonnies went 20-28 as they finished 11th in the Atlantic 10.
This season they were selected to finish 12th in the A-10 by the coaches. The Bonnies first game of the season will be on Saturday in the Snowbird Classic against Iowa.
Milwaukee is still trying to adjust to playing outside, as last weekend was their first time play ball outdoors this season. It would be nice to see the Panthers go to Florida and dominate in all four games, but realistically fans should expect the Panthers to go 2-2 this weekend.
If the Panthers pitchers can get ahead of hitters, while limiting the amount of scoring opportunities their opponents get, Milwaukee will have a chance to every game this weekend.