Packers vs. Redskins: Preview and Prediction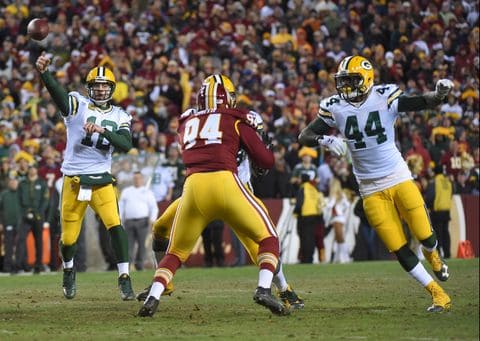 The Green Bay Packers are in a unique position, sitting with a 1-0-1 record through two weeks of the season after a tie against the Minnesota Vikings in Week 2. In the first two weeks of the season, the Packers haven't clicked on all cylinders and have dealt with Aaron Rodgers' injury.
Sunday's matchup against the Washington Redskins in Washington, D.C. has the makings of being a blowout win for the Packers. The Packers tied the Vikings, one of the top teams in the NFC, with a final score of 29-29, while the Redskins lost to Indianapolis, 21-9, in Week 2.
But don't get ahead of yourself. The Packers' game against the Redskins will be closer than most people think.
Rodgers is still dealing with a left knee injury and is facing a talented defense. The Redskins also have a veteran quarterback in Alex Smith, who doesn't make mistakes and has a track record of beating quality opponents. The Redskins also have multiple weapons in the passing game, including tight end Jordan Reed.
This game will come down to the final minutes with Rodgers leading the Packers to a close victory.
Prediction: Packers 20, Redskins 17