Milwaukee holds their annual Tip-off Luncheon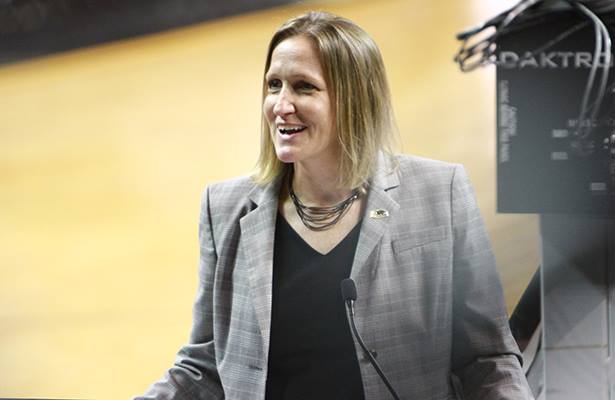 It is that time of the year again, November is almost here and the college basketball season is right around the corner. On Thursday afternoon, the Milwaukee Panthers held their annual Tip-off Luncheon at the UW-Milwaukee Panther Arena.
This is always an excellent event with tasty food and tons of die heart Panther fans in attendance, as they are anxious for the season to begin. Once again this year's event didn't disappoint.
Men's basketball head coach Rob Jeter and women's basketball head coach Kyle Rechlicz spoke about their excitement for the season to begin, while breaking down their teams and schedules.
Athletic Director Amanda Braun also spoke about the new upgrades made to the Panther Arena, and her eagerness for the season.
In only a week the men's basketball squad will be taking the court at the Panther Arena in their lone exhibition game against Platteville before beginning their regular season in only 15 days against Auburn on the road.
It is going to be an exciting year for Panther basketball with the men's team loaded with many talented players. Don't miss out this season because this team won't disappoint.
Of course, fans can always get their tickets through the Panthers ticket office at 414.229.5886.