Milwaukee faces Villanova in NCAA Tournament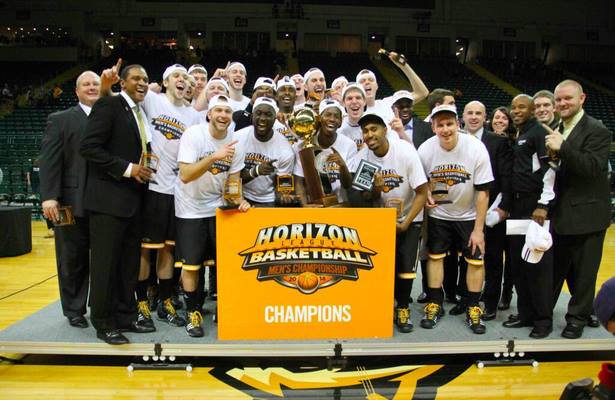 #2 Villanova Wildcats (28-4) vs. #15 Milwaukee Panthers (21-13)
Location: First Niagara Center – Buffalo, New York
Time: 8:25 p.m. CST
Broadcast: TV – TBS; Radio – WISN-AM1130
No one thought the Milwaukee Panthers would win the Horizon League tournament after entering as a number five seed, and now no one is giving the Panthers a chance against Villanova in the second round of the NCAA Tournament.
While it will not be any easy game for the Panthers, this matchup will be their best chance at advancing in the tournament.
Villanova has been a tough team all season as they won the regular season Big East title. The Wildcats are averaging 78.5 points per game on 45.2 percent shooting from the field. Their specialty is their three-point shooting as they average 25 three-point shots a game while making 36.5 percent of them.
"Villanova is a great team and they're very well-coached," Matt Tiby said "They have balance all around the floor. Their guards are very good, and they have a great player, Pinkston, down low. It just comes down to making stops."
While three-point shooting is the Wildcats specialty, JayVaughn Pinkson will be the player the Panthers need to focus on slowing down the most. The 6 foot 7 inch 240 pound forward is a physical player, while providing the interior dimension to the Villanova attack. He shoots 52.6 percent from the floor, while averaging 14.2 points and 6.1 boards a game.
Joining Pinkson in the starting lineup will be guards Darrun Hilliard, Ryan Arcidiacono and James Bell, and forward Daniel Ochefu.
Milwaukee will counter with their usual lineup featuring guards Steve McWhorter and Jordan Aaron, and forwards Austin Arians, Matt Tiby and Kyle Kelm.
Villanova's head coach Jay Wright called Aaron a "scary" play to prepare for, and he will need to continue to play at the top of his game for the Panthers to be able to stick around with the Wildcats.
Obviously Milwaukee is the underdog in this matchup going against one of the best teams in the country, but anything can happen in college basketball – that is what makes March Madness so exciting. Milwaukee will need to force the Wildcats to take a lot of three-point shots, while their big men will have to be a force in the paint in order for the Panthers to have a chance at winning the game.