Milwaukee drops another game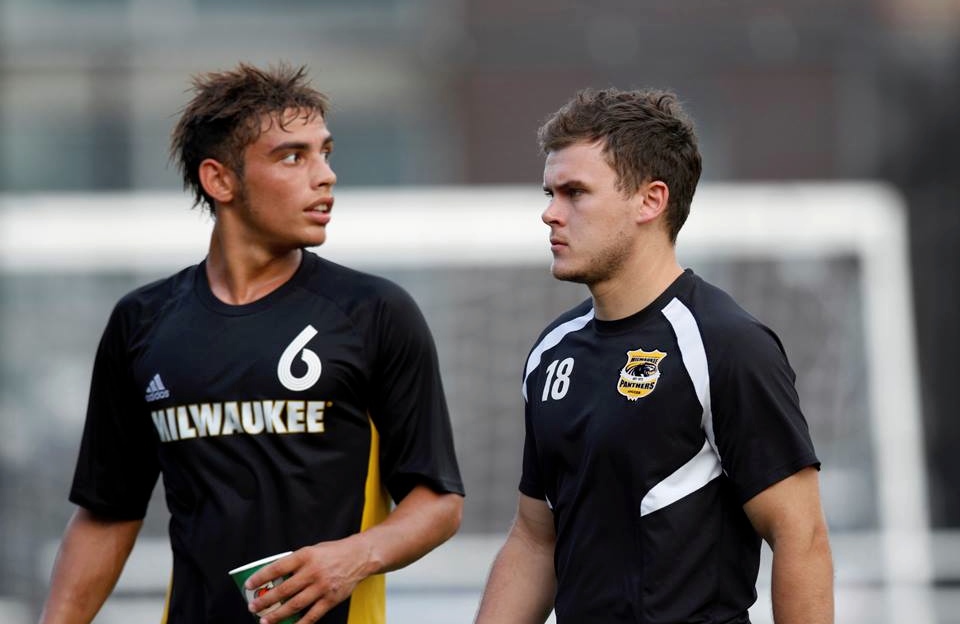 It has been a month since the Milwaukee Panthers men's soccer team last won a match, when they knocked off Gonzaga, 2-1, in the Panther Invitational. On Wednesday afternoon, the Panthers looked to end their winless streak, returning to the pitch to face Western Illinois on the road.
It was a competitive game that saw both teams held scoreless in the first half. But, a penalty kick in the 70th minute was the deciding factor, assisting the Leathernecks to a 2-0-nonconference victory over the Panthers (3-7-2).
In the first 15 minutes of play, both teams came out extremely aggressive, as a total of seven shots were recorded.
With the game tied at 0-0 in the 40th minute, fans could tell that both teams were hungry for a goal. In the final five minutes of action in the first half, four shots were recorded between the two team's offensive attacks.
Legitimate scoring opportunities came at a premium in the physical second half. In the 70th minute a Panther defender was whistled for a foul inside the box for pulling down a Western Illinois' player. Leatherneck's Charlie Bales stood up and took the penalty kick, drilling it into the back of the net, giving Western Illinois the 1-0 lead.
In the final 20 minutes of play, the Panthers continued to get opportunities on goal, but nothing was able to squeeze past the Leathernecks' goalkeeper.
Laurie Bell recorded four shots in the contest, with three of them being on goal. Declan Rodriguez also had a solid showing, tallying a season-high five shots.
Liam Anderson received the start in goal, recording seven saves on the afternoon.
It has been a challenging season for the Panthers, after being selected to win the Horizon League regular season title in the preseason. Nothing seems to be going right, as they have struggled on the offensive attack while their defense has allowed nearly two goals per game.
Milwaukee will return Horizon League action this Saturday evening at Engelmann Stadium against Belmont. The winner of this contest will move into eighth place in the conference standings, while the loser will fall into ninth place.