Mickey Moniak embraces the draft attention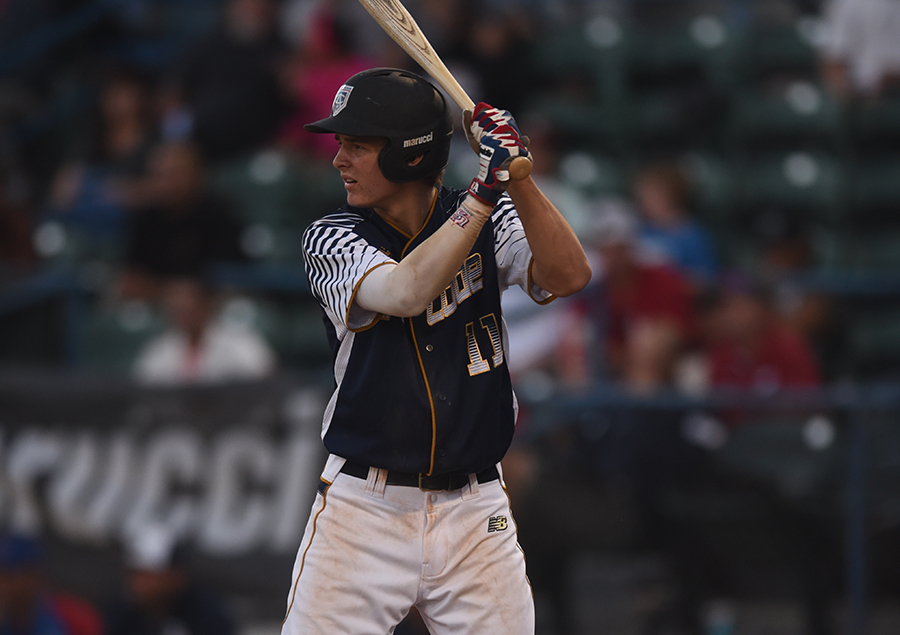 Since he was young, Mickey Moniak has had a passion for baseball. That passion, along with hard work, has made Moniak the baseball player he is today.
Moniak has also been fortunate to learn about the game from his father and grandpa. His father, Matt, played baseball at San Diego State, and his grandpa, Bill, played in the Boston Red Sox minor league system and learned the art of hitting from one of the game's greatest hitters – Ted Williams.
"I have to give them most of the credit to them," Moniak said of his father and grandpa. "It's been awesome growing up with my grandpa and my dad. It's the best I could've asked for."
Mickey will now look to make his own mark on the game, as he is an early candidate to be selected in the first round of the 2016 MLB First-Year Player Draft.
"Meeting with all the teams and them showing interest in me is cool," Moniak said. "Meeting with teams, seeing what they have to offer and talking about the big leagues. It's always been a dream and will be a dream to play in the big leagues."
Moniak talks with an air of confidence. He knows who he is and believes he will succeed every time he steps into the batters box. He also knows he still has room to grow as a baseball player.
Now as a high school senior, Moniak can't help but look back at how much he's already grown since freshman year, when he received his first college letter from UCLA.
"I just think getting a letter it ensured me that I could do this," Moniak said. "It definitely boosted my confidence."
Since making varsity his freshman year, the California native has earned numerous individual achievements, including two gold medals, which he won when playing with the 15U and 18U national teams.
His performance during his high school career has scouts buzzing. A left-handed swinging outfielder, Moniak has developed into one of the top hitters in the 2016 draft class.
A line drive hitter, Moniak uses the entire field and consistently makes hard contact and has done it against high level pitching.
Moniak also has above-average speed that works on both sides of the ball and should cause him to stick in centerfield.
When the draft rolls around in June, Moniak will have a difficult decision to make. He is committed to play baseball at UCLA in the fall and is also ranked by MLB.com as the 13th best draft prospect.
It won't be an easy decision, but Moniak isn't worried about it. He is embracing the attention from the draft and is already enjoying the process.
"It's a once in a lifetime opportunity to go through this," Moniak said. "Not every kid gets to go through it. It gets a little busy, but I enjoy it, especially having my coach, friends and family behind me. It's been a fun ride."
He also doesn't let it affect his play on the field and doesn't get nervous when dealing with professional scouts.
"I think it's a game and you have to enjoy it," Moniak said. "The scouts are there to show an interest to you and that's never a bad thing.
"When you step onto the field you're playing baseball and can't worry about the scouts. When you come off the field you can talk to the scouts and answer their questions. It's a game and it's fun. You can't take it too seriously."
June's draft is just over three months away, and Moniak is focused on improving everyday and not looking too far ahead. He has one goal right now and that's to win ball games for his high school team – La Costa Canyon in Carlsbad, California.
"My No. 1 goal is to win a state title," Moniak said. "I'm the player that wants to win. I hate losing. Being around my friends for the last year is going to be fun and exciting. The main goal for me is to win games and bring home a ring. Then hopefully have a good season a long the way."
You can find more MLB Draft coverage here.