Matt Crohan will return to Winthrop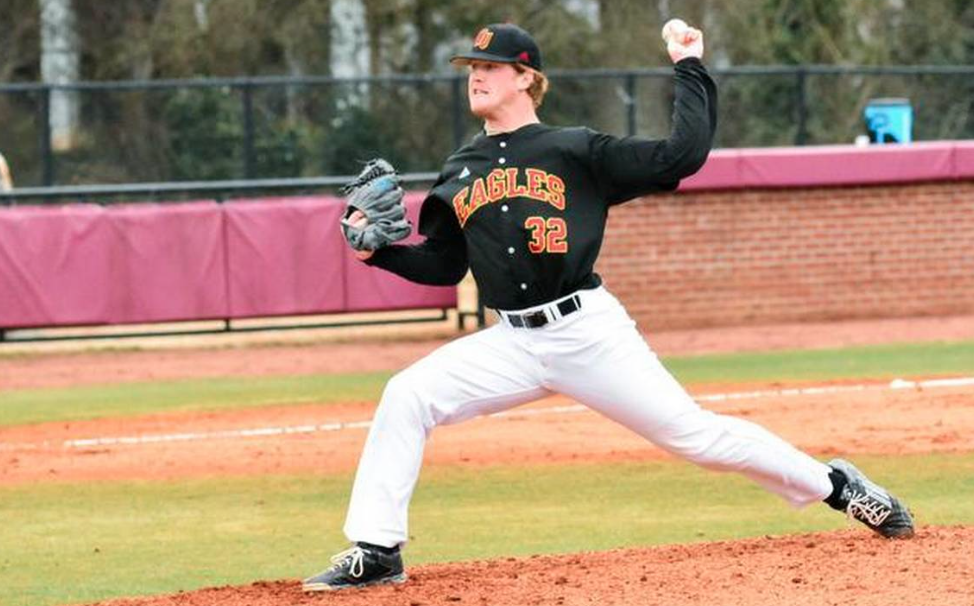 Only three games into the 2016 season, Winthrop left-handed pitcher Matt Crohan suffered a flap tear in his labrum of his pitching arm. This put an end to his season and instantly changed his future.
After being regarded as a top 100 prospect in the 2016 MLB First-Year Player Draft prior to the injury, Crohan's draft stock took a hit, as he wasn't selected until the 32nd round by the Cincinnati Reds on June 11.
But even before he was selected, Crohan knew he'd be returning to Winthrop next season, especially after receiving a medical redshirt for the 2016 season.
"It helped out a lot (knowing that I'd only be a redshirt junior next year)," Crohan said of his decision to return to Winthrop. "Knowing that I'd have the scholarship coming back, my coaches were supporting me 100 percent and even with my age being 21 at the time of next year's draft kind of helped that out. It is not like I'm going to be a year behind anybody."
In order to get ready for next season, Crohan plans on continuing to rehab his arm before shutting it down and preparing his body for the 2017 season.
"I hop on the mound tomorrow [June 17] for my first bullpen session," Crohan said. "Then I have two scheduled outings back in South Carolina on July 11 and July 14.
"The rehab has been going well so hopefully that's all I have to do and then I will shut it down and keep working out. Pretty much reinventing my body to the point where everything is strong and picks everything up."
Although the 2017 season is eight months away, Crohan is looking ahead and is motivated to returning to form and leading Winthrop to a NCAA tournament appearance.
He even has a new outlook on the game of baseball, after missing most of the 2016 season with an injury.
"I always knew the game could be taken away at any second," Crohan said. "Granted this isn't a career ending injury, but it gave me a realization that it can actually be taken away. People always say it, but you think it can't happen to you. Having this happen really puts it into perspective."
Read my previous feature articles on Matt Crohan here:
Find more MLB Draft coverage here.