Matt Crohan unsure of future after injury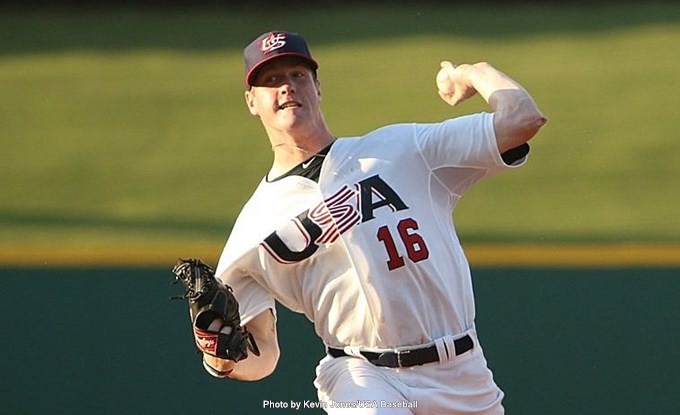 This is a follow-up article to my original feature article on Matt Crohan that I did earlier in the year. You can read the first article here.
Winthrop left-hander Matt Crohan had high hopes for himself prior to the start of the 2016 college baseball season. He wanted to be an All-American and lead his team to a regional appearance in the NCAA Tournament.
While he began the season with a 2-0 record and 2.37 ERA in three starts, Crohan didn't pitch again the remainder of the season.
During his third start, he felt pain in his pitching arm beginning in the first inning. While the injury continued to get worse, Crohan battled and pitched six innings in that start on March 4.
After the game, Crohan found out that he suffered a flap tear in his labrum. This was an injury that he originally suffered his freshman year, but he was able to throw with it, until it gave out in this outing.
It was disappointing for Crohan to sit out and not compete, while watching his team play, he said. But, during that time, he rehabbed his injury, focused on school and thought about his future.
Prior to the season, Crohan was ranked as the 31st college prospect on Baseball America's top draft prospects list.
Although his draft stock has taken a hit with the injury, Crohan believes he will be ready to pitch next season regardless of if he signs a professional contract or returns to Winthrop.
"I am just playing it by year," Crohan said regarding the draft. "I was able to get the redshirt so no matter what I am in a good position if I go or if I come back next year. I will still be a redshirt junior and a normal age junior because I will be 21 at the time of the draft next year."
When asked about his signability, Crohan said he hasn't made a decision on if he will return to school or turn pro.
"It is just something I am waiting for as we get closer to the draft," Crohan said. "I haven't decided. I'm just playing it out right now."
Find more MLB Draft coverage here.
Over the last few months I've interviewed 31 of the top MLB Draft prospects. Read my profiles on these draft prospects here.