Future is bright for Gavin Lux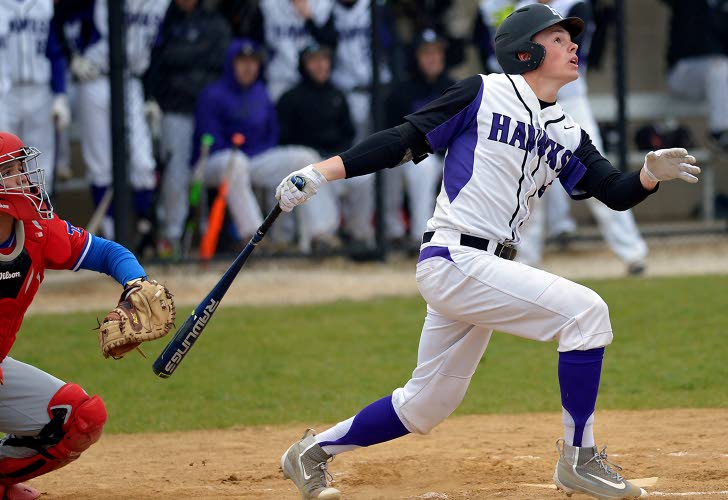 Ever since Gavin Lux was a youngster, he's dreamed of being a professional baseball player. His grandfather and uncle both played professionally, and Lux hopes to follow in their footsteps one day.
That opportunity might come sooner than expected for Lux. A shortstop for Indian Trails High School (Wis.), Lux has a shot of being a first round pick in the 2016 MLB First-Year Player Draft, which begins on June 9.
Over the last month, Lux has gone from being a top five round pick to being almost a lock to be a first round pick due to his elite performance this season for his high school team and the lack of middle infield depth in the 2016 draft class.
The 6-foot-2, 180-pound left-handed hitting senior is batting .544 with five home runs and 19 RBI through 17 games. Lux would be the highest-drafted Wisconsin position player since the New York Mets selected Scott Servais in the second round 31 years ago.
Despite the draft being almost two weeks away, Lux isn't worried about the draft and knows everything will take care of itself.
"For me I've taken it as a blessing," Lux said of the draft. "I am enjoying the process and not putting too much pressure on myself. It's still baseball. I still love playing it. I just want to go out there and have fun in my senior year and win games. What ever happens happens with the draft. I try not to stress out about it too much."
Lux has had workouts for five professional teams. Although one of those isn't the Milwaukee Brewers, he's hoping to attend a workout with them before the draft.
If the draft doesn't work out for Lux, he is still in a win-win situation. He is currently committed to playing baseball collegiately at Arizona State beginning in the fall.
However, Lux wasn't originally committed to playing college baseball at ASU. He first committed to Virginia Tech before his sophomore season of high school, but changed his mind when the assistant coach who recruited him left for Northern Illinois.
In the end, Lux is happy with the way the recruiting process all worked out.
"Being able to play outside year-round and all the history and success Arizona State has had in the past is really appealing to me," Lux said.
Lux is faced with a big decision: follow his dream and go straight into pro ball or play college baseball at Arizona State.
"For me it's always been a dream of mine ever since I was a little kid to have an opportunity to play professionally," Lux said. "But if that opportunity isn't there, I have a good university in Arizona State. In anyway I look at it, it is a win-win. Right now I'm just focused on having fun and letting it play out on its own."
One person Lux has turned to for help and support is his uncle Augie Schmidt, who was the No. 2 overall pick by Toronto in the 1982 MLB Draft and played numerous years in the minor leagues. Schmidt is now the head baseball coach at Carthage College in Kenosha, Wis.
"He's had a huge influence both on and off the field," Lux said. "He's pretty much my mentor. Everything I do or know is pretty much from what he told me. He talks about the mental side of the game, how you have to be mentally strong, stay off of the emotional rollercoaster and you just have to be ready for adversity because you are going to fail more than you are going to succeed.
"He's given me a lot of good insight. I'd probably not be where I'm at today without him."
Find more MLB Draft coverage here.
Over the last few months I've interviewed 31 of the top MLB Draft prospects. Read my profiles on these draft prospects here.