Kyle Kelm finds his way back to basketball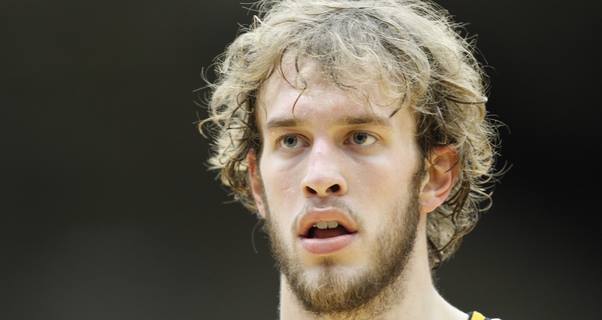 When Kyle Kelm signed his National Letter of Intent in February 2010 to play for the Milwaukee Panthers, it was a great day for Rob Jeter and his staff. Not only did they get a highly skilled post player with good upside, but also he was familiar with Milwaukee's swing offense, playing in the same system with his AAU team.
In his final season at Randolph High School he was an unanimous WBCA All-State selection, averaging nearly 20 points and seven rebounds per game, while leading his team to the Division 4 state title.
As a freshman with the Panthers he appeared in all 33 games, while averaging nearly three points and rebounds per game. His freshman season was more of a growing year for him, but he showed some flashes of his potential, leaving fans looking forward to his sophomore season.
With Anthony Hill graduated, Kelm received more playing time in his second season with the Panthers. He started 20 of the 32 games he played in while receiving almost double the amount of minutes. This led to more opportunities on both sides of the ball, causing him to average more points (7.6) and rebounds (4.5) per game.
Again this led to higher expectations, but in his junior season he struggled to produce consistently, having to miss time due to injuries. Kelm only played in 25 games, while seeing a decrease in minutes, points and rebounds per game.
This caused people to wonder if Kelm would ever live up to his potential, after he was a highly regarded recruit when he began his career at Milwaukee. With only one season left in his college career, he needed to regain his form that everyone saw in his sophomore season.
"In the summer I just had to take a couple months off," said Kelm. "I had to get away from the game and focus on what was important to me personally.
"Once I got back to school in early September, I really wanted to get back what I didn't have last year. That was very important to me because I owed it to my teammates, coaches and family."
Kelm has regained what he was missing last year, in the Panthers first 12 games this season. Whether it was the 30 pounds he added to his frame or more experience in college basketball, Kelm is now putting everything together to have a successful senior campaign.
"Coach always talks about the little things, tendencies, what we need to work on," Kelm said. "This year I am more active in the post and that was one thing I really needed to work on. That is what I just developed through being in college for three years."
After beginning the season coming off of the bench, Kelm has moved into the starting lineup, and has been one of the Panthers most consistent players on both ends of the court.
In nearly 27 minutes of action per game, he is leading Milwaukee with a 61.5 field goal percentage, while averaging 13.3 points and 4.5 rebounds per game, only trailing Matt Tiby in both categories.
One major contribution Kelm makes to help Milwaukee win, that people will not find in the box score, is his willingness to pass the ball to teammates that have a wide open look at the hoop.
"If I see an opening I'm going to take a shot, but one thing I always emphasis is always look for the easier shot," Kelm said. "If somebody else is open for an easy two-point basket, but you are open for three – it's really up to your decision who gets the shot.
"Personally if I see some wide open or even posting up, and I have a wide open three – I am going to give it to someone else. Contributing is just something I like, I don't try force it."
Having a team first attitude and playing team basketball is what has made Kelm and the Panthers better this season, but Kelm acknowledged that he still has some areas that he needs to improve on his game the rest of the season.
"I need to rebound and cut down on the turnovers, those are my goals," said Kelm.
Kelm has done an excellent job so far this season, and although he feels that he has some areas to improve on, he is not the only one. Milwaukee as a team has struggled at time with rebounding and taking care of the ball.
"We just need to have one complete game where we put it all together," Kelm said. "We haven't had that yet, we have had a lot of mistakes in all the games we have played so far. We just got to pull together as a team, and hopefully make a run."
As a team the Panthers are still trying to gel as most of the players have not played together until this season. Once they clean up mistakes, they will be a dangerous team, with Kelm leading the way.
In Kelm's senior season he has finally put everything together to develop into a major contributor for Milwaukee. While some thought it might have happened sooner, it has been worth the wait. Kelm is living up to his potential, and is one of the major reasons for the Panthers success this season.
If he hadn't found his way back to basketball, the 2013-14 season would look very different.