Kickoff party a success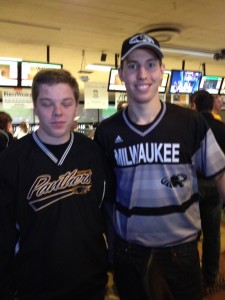 Baseball fever is in the air as the Milwaukee Panthers are five days away from opening up their season in Bakersfield, California. Today the Panthers hosted their fourth annual kickoff party at Krueger's Entertainment Center in Menomonee Falls.
It was a fun day filled with bowling, contests, food and raffles as the packed crowd interacted with the Panther players and coaches. Even Panthers super-fan Michael Poll was there enjoying some lemonade and dominating the bowling lanes.
This was just a great event overall, and brings even more excitement for the season to begin. Go Panthers!