Ian Anderson bursts onto the scene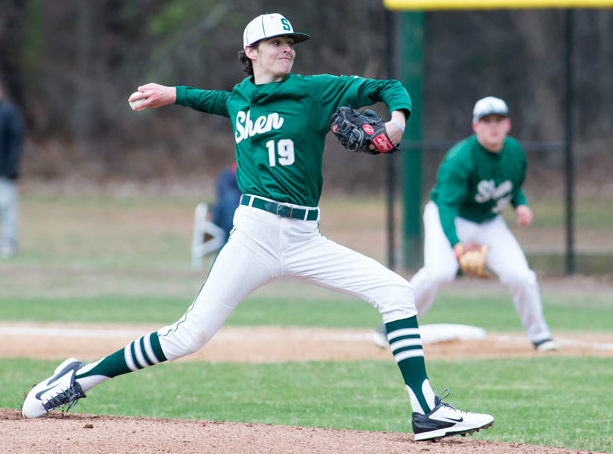 Growing up and playing baseball in the northeast part of the United States can be challenging, due to the weather and shorter baseball season. Despite the odds, right-handed pitcher Ian Anderson has developed into one of the top pitchers in the 2016 high school class.
When going through the recruiting process to determine what university he wanted to play college baseball at, Anderson focused his attention on schools in the south.
"A few northeast schools were recruiting me," Anderson, a Rexford, N.Y. native, said. "But, I always kind of set my mind that I wanted to go down south and play. It is definitely a little bit of a different experience. I like to get out of my comfort zone."
At the beginning of his junior year in high school, Anderson decided to commit to playing college baseball at Vanderbilt, after visiting numerous schools.
"It was just the family environment that I got when I went to Vanderbilt," Anderson said. "They really do a good job of creating an environment where you feel like you can definitely succeed and not only develop as a player, but definitely become a better person. That's really what it came down to for me.
"It has always been a dream to play in the SEC. It is one of the best conferences in college baseball. That helped too."
A 6-foot-3, 170-pound pitcher, Anderson has a three-pitch mix, featuring a low-90s fastball, a changeup and curveball.
"My changeup is my second best pitch," Anderson said. "I really worked on that (this offseason). It is not something I need too much up here. It is definitely something that will be beneficial to me down the road."
Anderson's changeup might become an important pitch in just a few months. The right-hander possesses huge upside and is regarded as one of the top pitching prospects in June's MLB First-Year Player Draft.
After opening a lot of people's eyes this past summer, while playing with Team USA's 18U squad, Anderson is ranked 28th on MLB.com's top 2016 draft prospects list.
If he has a strong season this year, there is no question that he will have a legitimate shot at being a first round pick, as long as major league teams believe he doesn't have a strong desire to attend college before turning pro.
"My family has been great at keeping me grounded," Anderson said of the draft attention. "I think you just have to block out the expectations because it is a new season. You really don't know what can happen."
While Anderson has enjoyed the experience so far, it has also been overwhelming, he said.
"My parents have helped me out a ton," Anderson said. "I have a good support system. It is a once and a lifetime thing. I have been just taking it all in and enjoying every bit of it."
In the mean time, before draft day comes in June, Anderson is focused on improving as a pitcher and also leading his team to many victories. Anderson is determined to cut down on the amount of walks he allows, while also being the leader of his team.
"Just working on my leadership," Anderson said. "I like to lead by example. Be the first one there and the last one to leave.
"Knowing guys on the team look up to me. It can be pretty powerful, and I think you definitely need a leader to come together as a team and win some games."
You can find more MLB Draft coverage here.