Golabowski and Ruiz win weekly awards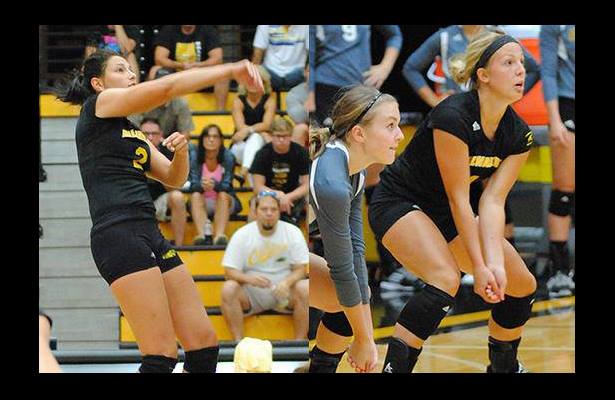 After an extraordinary weekend, the Milwaukee Panthers volleyball team has swept the Horizon League Player of the Week awards. Senior Taylor Golabowski was named Defensive Player of the Week, while sophomore Myanna Ruiz was chosen as the Offensive Player of the Week.
This past weekend the Panthers beat the UIC Flames three sets to one, and recorded an impressive victory over the Valparaiso Crusaders in five sets.
Golabowski had a solid weekend, leading the Panthers defense. She recorded 20 digs and four aces in the Panthers victory over the Flames, while recording a match-high 23 digs and seven assists against the Crusaders.
Ruiz began the weekend with 15 kills and 33 assists against the Flames. She then stepped up big when the Panthers needed her most against a challenging Crusaders squad on Saturday. She recorded her second triple-double of the season, tallying 25 assists, 17 kills and 15 digs in the match.
She is also the only player in the conference to record a triple-double this season.
Golabowski and Ruiz had exceptional performances this weekend, guiding the Panthers to a 2-0 start in the Horizon League. These two players will look to continue their dominance this Friday night as the Panthers volleyball squad goes up against instate rival Green Bay at home.