Leaning on his father for advice: Jeff Criswell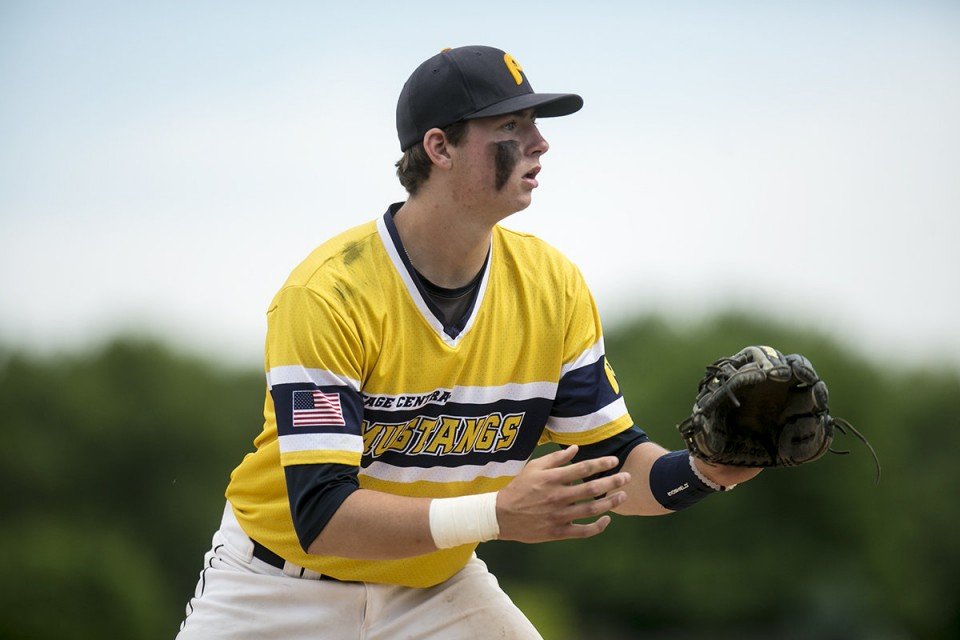 Prep right-handed pitcher Jeff Criswell has had the luxury of growing up with a father who was a professional baseball player. Criswell's father, Brian, was a 17th round pick by the Oakland Athletics in the 1984 MLB First-Year Player Draft and spent five seasons playing in the minor leagues.
Learning from his father has helped him immensely in his development as a baseball player, Criswell said.
"He's been with me through everything," Criswell said. "He's been a really good role model and support system for me. I couldn't be more thankful for what he's done for me. He's one of the main reasons I am where I am today."
A Michigan native and University of Michigan commit, Criswell has a bright future. Baseball America ranks the prep righty as the 64th-best high school prospect in the 2017 draft class.
While Criswell is trying not to focus on the draft, he admits having a father with pro baseball experience has helped him throughout the draft process.
"Although as he describes it, professional baseball has changed a lot since he played, there's a lot of similarities," Criswell said. "He's been a really good insight. He's been able to provide that good foundation of knowledge that I don't think a lot of kids get. I think I'm very fortunate that I have someone who's been there and through the process to help me through this."
A 6-foot-3, 201-pound hurler, Criswell has a three-pitch mix, featuring a mid-90s fastball, a 12-6 curveball and a splitter.
He throws a splitter instead of a changeup, after his father introduced him to the pitch at an early age. Criswell's father threw a splitter throughout his baseball career.
Criswell believes his biggest strength on the mound his is competitive mindset.
"I really have that will to win and whatever it takes to get the job done," he said. "I think one of my biggest strengths is that I always want the ball. I always want to be in that pressure situation and make that big pitch for my team."
During the off-season, when Criswell wasn't playing basketball for his high school team or in the weight room, he dedicated his time to improving his mechanics.
"There was a couple of things I needed to tune up through watching some video of me from last summer," Criswell said. "We made some small fixes to my mechanics. One of the biggest things was my front side action. Last year, I started to fly open too soon and was landing on my heal. Just staying closed and landing towards the target."
Even though the draft is less than three months away, Criswell isn't worried about anything besides helping his team win this spring.
"As far as the spring season, I don't really feel any pressure," said Criswell about the draft. "I'm just excited to get out with my friends and really enjoy this last high school baseball season. Try to do something really special – winning a state championship."
Find more MLB Draft coverage here.