Eric Thames has been a disappointment in 2017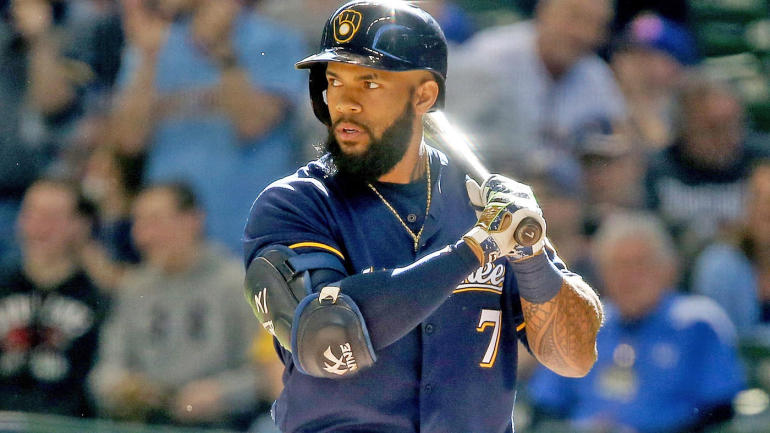 Milwaukee Brewers first baseman Eric Thames was the talk of baseball, after knocking 11 home runs and posting a .345 average in the month of April this season.
But following his first month with the Brewers, Thames hasn't lived up to expectations.
After destroying opposing pitching in the Korean Baseball Organization the last three years, the Brewers signed Thames to a three-year, $15 million contract last offseason. His overseas success hasn't translated to the major leagues, however.
Known for his plate discipline, Thames swung at 19.1 percent of pitches outside the strike zone during his impressive month of April, which was the seventh-best in the majors.
With 22 games left in the 2017 season, Thames is hitting just .235 with 28 home runs and 54 RBIs. He's also struck out 146 times, compared to just 66 walks, and swung at 27.3 percent of pitches outside the zone this season.
His increased chase rate is a reason for his lack of production since the first month of the season. It's also why his playing time has gone down, especially with the acquisition of Neil Walker.
With Brewers back-up first baseman Jesus Aguilar hitting .267 with 14 home runs and 46 RBIs in just 274 at-bats, Thames appears replaceable if he can't figure out major league pitching quickly.
The Brewers took a slight risk on signing a 30-year-old first baseman with little track record of success in the big leagues. As the 2017 season winds down, the Thames signing was a gamble that hasn't paid off.