Brewers trade Lucroy, Jeffress to the Rangers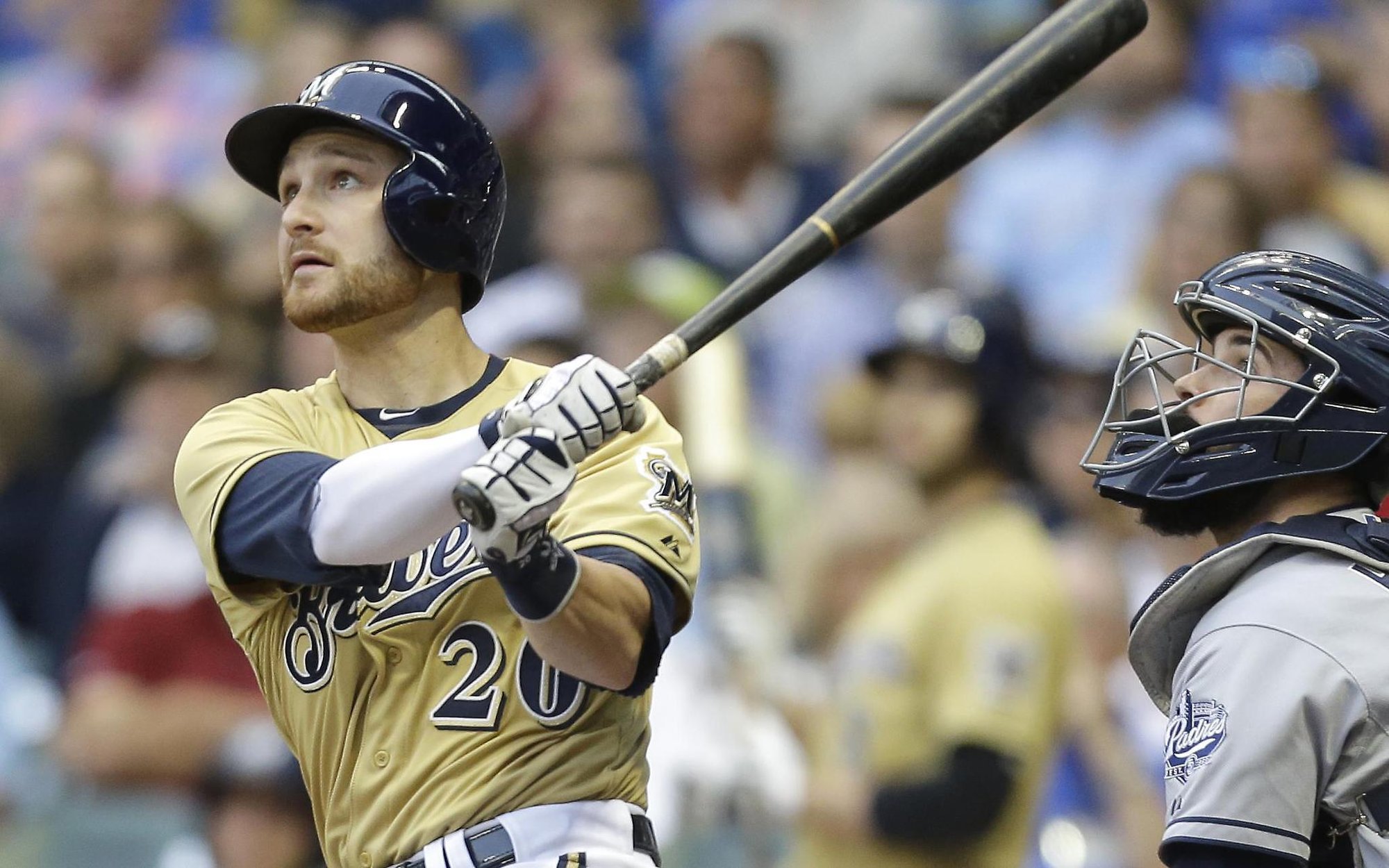 After weeks of speculation, the Milwaukee Brewers have dealt All-Star catcher Jonathan Lucroy and right-hander Jeremy Jeffress to the Texas Rangers for three prospects.
The Brewers will receive outfielder Lewis Brinson, right-handed pitcher Luis Ortiz and a player to be named later, according to reports.
An elite defender, Brinson is the 21st ranked prospect in baseball by MLB.com. Currently in Double-A, Brinson has dealt with a shoulder strain in 2016 and his numbers have dipped a bit. He still has work to do at the plate, but has great combination of power and speed.
A 6-foot-3, 230-pound righty, Ortiz is ranked as the 63rd prospect in baseball. Only 20 years old, Ortiz has a mid-90s fastball and a low-80s slider, which are both plus offerings. His changeup has continued to improve in pro ball, but is at best an average offering right now. Currently at Double-A, Ortiz profiles at a No. 2 starter in the big leagues if he can stay healthy.
Ortiz has a high three-quarters delivery with little effort, allowing him to pound the bottom of the strike zone with ease. He lacks projection in his mature 6-foot-3 frame but already has enough stuff to profile as a possible No. 2 starter provided that he can stay healthy.
This trade comes after reports surfaced that the Brewers had traded Lucroy to the Cleveland Indians for prospects on Saturday night. But on Sunday morning, Lucroy vetoed the trade, officially cancelling the deal.
A two-time All-Star, Lucroy is batting .299 with 13 homers and 50 RBIs. He has a $4 million salary this year as part of a contract that includes a $5.25 million team option for 2017.
In 2016, Jeffress is 2-2 with 27 saves, a 2.22 ERA and 35 strikeouts in 44 2/3 innings.
Continue to check back to The3rdManIn.com for more information regarding the trade.