Brewers: Top 3 storylines as spring training begins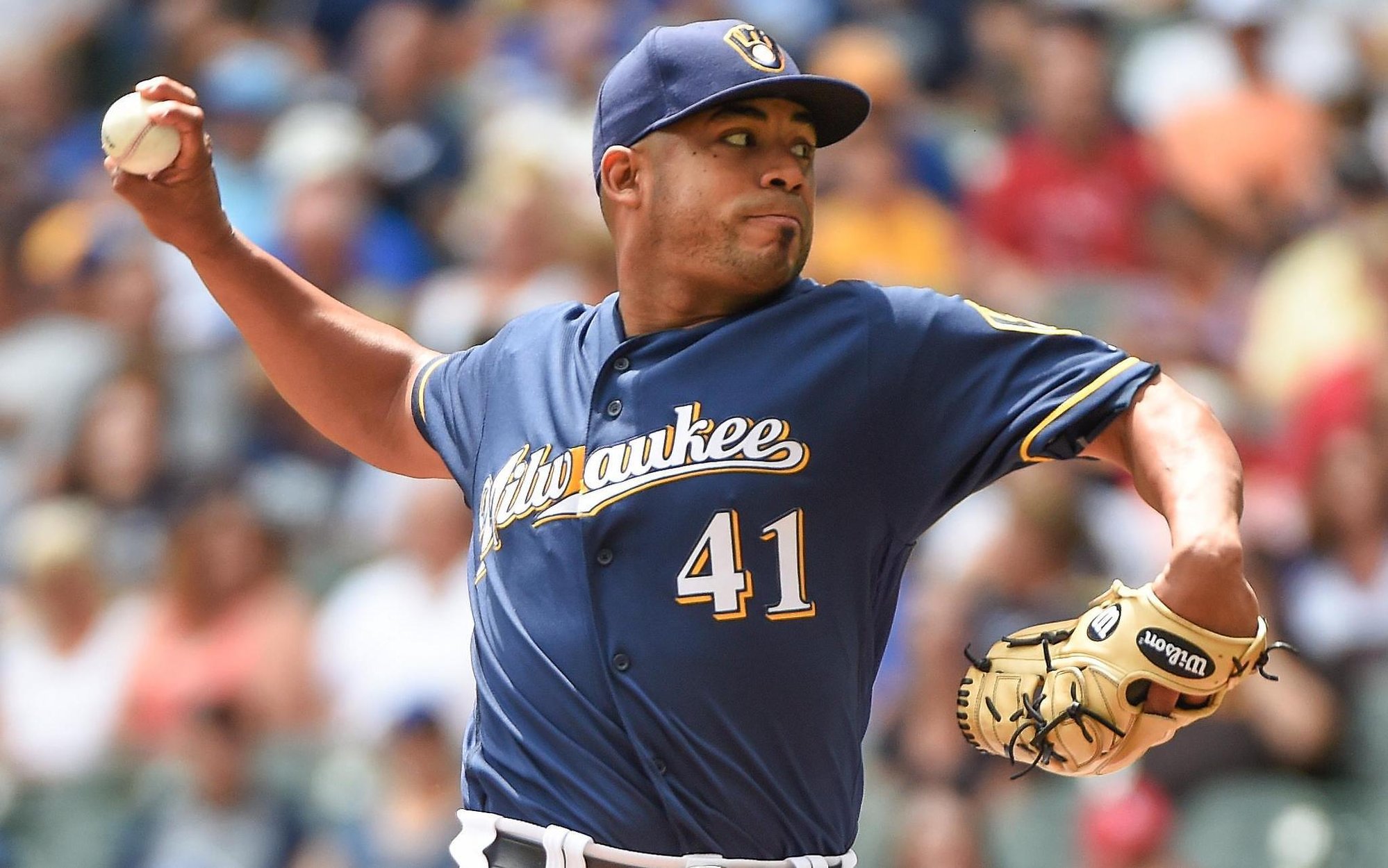 Baseball is almost back. Brewers pitchers and catchers report to Maryvale, Ariz. on Feb. 14 with the first full squad workout occurring on Feb. 18. With the start of spring training rapidly approaching, here are the top three storylines to watch from Brewers camp:
1. Who makes the Brewers starting rotation?
The Brewers have an interesting dilemma with their starting rotation. With the addition of left-hander Tommy Milone this off-season, the Brewers have seven veteran pitchers vying for five rotation spots. That doesn't even include Taylor Jungmann, Jorge Lopez and top pitching prospect Josh Hader.
Barring injuries or trades, expect Junior Guerra, Zach Davies, Jimmy Nelson, Wily Peralta and Matt Garza to make the rotation with Milone, Chase Anderson and the three youngsters on the outside looking in.
2. Can Junior Guerra duplicate his 2016 season?
As a 31-year-old rookie in 2016, Junior Guerra opened people's eyes with his performance. Claimed off waivers by the Brewers prior to last season, Guerra posted a 2.81 ERA, going 9-3 with 100 strikeouts in 20 starts. He missed most of last August with an elbow injury, but the Brewers and Guerra said that he's healthy going into spring training.
3. Eric Thames' transition back to the major leagues
The Brewers goal this off-season was to add left-handed batters to their right-handed heavy hitting lineup. Instead of bringing back first baseman Chris Carter, who drilled 41 home runs a year ago, the Brewers took a gamble on Eric Thames, signing him to a three-year deal worth more than $15 million.
Thames is an intriguing addition. A left-handed hitter, Thames spent the last three years playing in Korea. Although the competition level isn't the same, Thames dominated Korean pitching, hitting 124 homers in three seasons.
Penciled in as the starting first baseman, it will be interesting to see if Thames can carry his Korean success over to the major leagues.
Find more Brewers coverage here.