Bearcat on the prowl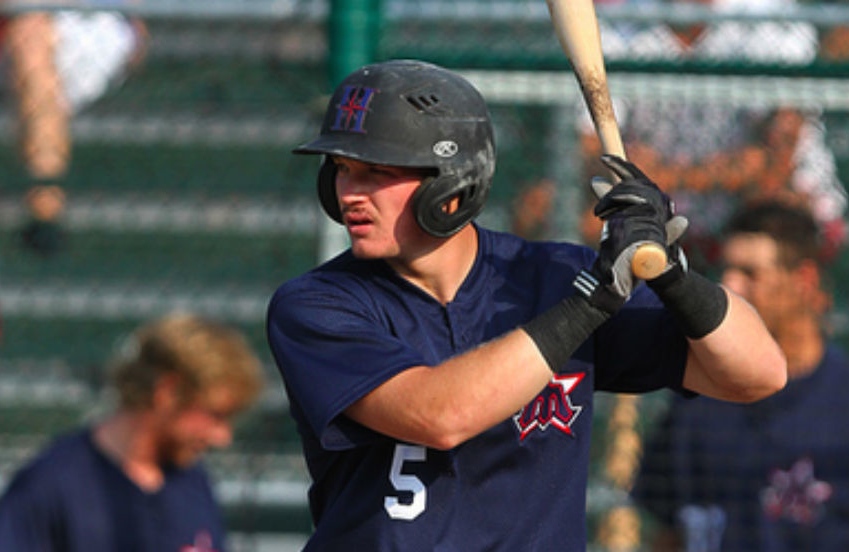 Second article in a series of interviews with Major League Baseball Draft prospects.
Ian Happ was a tremendous high school player, putting up striking numbers at the plate in his four-year varsity career, hitting an unbelievable .449 with 12 home runs, 65 runs batted and 33 doubles.
But in the end, this wasn't good enough to receive offers from Division I schools with a rich baseball history.
Instead, Happ decided to attend the University of Cincinnati and become a Bearcat. The opportunities to excel in the classroom, and the first rate athletic facilities were exactly what he was looking for.
"For me the facilities are fantastic – that was the big reason for me (coming to Cincinnati)," Happ said. "I'm a finance major and the business school really intrigued me. They have a great honors program that I'm apart of and that was also a main factor for me."
Cincinnati was definitely the place for him.
However, he has never forgotten about being overlooked by big name schools in the recruiting process, and has used this lack of attention as motivation to prove people wrong, and to become an excellent player.
Over the last two seasons, the switch hitter has combined to hit .322 with 11 home runs and 63 RBIs, along with a robust .489 slugging percentage and .447 on-base percentage.
Happ swiped 44 bases, while being selected an All-American after both seasons and was named to the Golden Spikes Award watch list last year.
These numbers and accolades won't be easy to repeat, but Happ has worked hard this offseason in hopes of producing at a monster level once again.
"I've been just working on consistency," Happ said. "Just continuing to become as consistent as I can be with how I am impacting the ball and just my offensive game plan in general."
Now a junior at Cincinnati, Happ is poised to have another tremendous season before likely becoming the highest-drafted player in Bearcat history.
The Bearcats have never had a player selected in the first two rounds of the draft, but his outstanding ability at the plate, will most likely make him a first round pick in June's Major League Baseball Draft.
MLB.com currently ranks Happ as the 16th best prospect in the draft class, and he has the chance of rising up on draft boards this spring if he improves his fielding.
In his first season at Cincinnati he played second base and committed 23 errors (.934 fielding percentage). He then made the switch to centerfield last season, where he showed improvement, committing only eight errors (.957 fielding percentage).
Happ has solid speed and arm strength, it is just a matter of getting comfortable out in centerfield.
"I am just trying to get better defensively every day," Happ said. "I haven't played the outfield that much so this offseason it was a big thing for me to (work on) becoming the best outfielder I can be."
Despite everyone around the hot stove chatting about his draft stock, he isn't worried about the process, as he feels everything will work out for the best.
Instead, the centerfielder is focused on being the best he can be, while hopefully leading the Bearcats to victories this season.
"Personally I just want to go out there and have a quality at bat every time I go up to the plate, and do whatever I can to help the team win," Happ said.
Cincinnati is a young team with 24 freshmen on the roster, and have been selected to finish last in the American Athletic Conference this season. But, with excellent veteran leadership and a talented player like Happ leading the way, the Bearcats have a chance to be better than expected.
"It's a preseason ranking, it doesn't really mean anything," Happ said. "It's not something that we are going to linger on. We're focused on getting better everyday."
There is no question that Happ possesses great physical tools, and is one of the best position players in the draft class. This alone will have many teams interested in drafting him, especially if he continues to improve on his fielding.
But, his team first mentality and passion for the game are two qualities that can't be taught, and this is what will really set him apart from players with the same ability in the upcoming MLB Draft.
(Video courtesy of FanGraphs)