2020 MLB Draft: Profiles on top prospects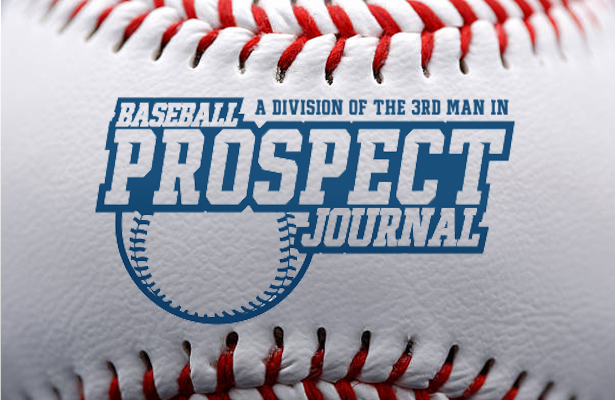 The 2020 MLB draft marks my sixth year covering the draft and writing detailed stories on the top prospects.
Over the last five years, I've interviewed 191 MLB draft selections, including 67 first-round picks. Out of those 67 first-rounders, 13 of them were taken in the first five picks, including prep outfielder Mickey Moniak, prep shortstop Royce Lewis and college right-handed pitcher Casey Mize, who each went No. 1 overall.
My coverage has been quoted by many publications, including Baseball America, USA Today and The Arizona Republic. I also have made radio appearances as a "MLB draft expert."
Make sure to check out the Baseball Prospect Journal frequently, as I'll continue to publish profiles on top prospects until the MLB draft occurs. Also, follow me on Twitter @DanZielinski3.
High School MLB Draft Prospects
AJ Vukovich top draft prospect from Wisconsin
Carson Tucker motivated by brother's success
Cayden Wallace excels at hitting opposite field
Chase Hampton motivated by family
Colby Halter possesses strong hitting ability
Cole Foster enjoying process, working on skills
Competition fuels two-sport star Cade Horton
Family, passion drives Ben Hernandez
George Klassen develops into draft prospect
Isaiah Greene bursts onto the scene
Issac Williams bursts onto the scene
Jace Bohrofen eager for next step in career
Jared Kelley develops into a top prep pitcher
Kyle Teel develops into MLB draft prospect
Markevian Hence bursts onto the scene
Marquis Grissom trying to make his own mark
Pete Crow-Armstrong is a high-end prep talent
Petey Halpin refines offensive tools
Ryan Bruno preps for 'biggest spring season'
Ryan Hagenow develops into a top prep hurler
Slade Wilks focused on improving his skills
Tyler Chadwick develops into draft prospect
Tyler Soderstrom hopes to build on strong summer
College MLB Draft Prospects
Aaron Sabato grateful to play at North Carolina
Alerick Soularie thankful for time at Tennessee
Asa Lacy refines his skills at Texas A&M
Austin Martin focused on Vanderbilt's success
Beck Way develops into a MLB draft prospect
Bobby Miller shows growth at Louisville
Brandon Birdsell shows encouraging results
Brandon Pfaadt develops into top D-II prospect
Cade Cavalli shows growth at Oklahoma
Carmen Mlodzinski focuses on consistency
Carson Seymour focuses on taking next step
Casey Martin seeks improvement, national title
Clayton Beeter possesses major upside
Dillon Dingler seeks consistency at the plate
Emerson Hancock thankful for time at Georgia
Garrett Crochet has refined skills at Tennessee
Hayden Cantrelle has refined skills last 3 years
Heston Kjerstad is an elite power hitter
Hudson Haskin has shown growth at Tulane
Ian Bedell motivated to show growth this year
Jamal O'Guinn has refined his skills at USC
Jeff Criswell hopes to lead Michigan back to CWS
Joe Boyle boasts an elite fastball
Jordan Nwogu shows growth at Michigan
Josh Day develops into a MLB draft prospect
Kyle Nicolas hopes to have breakout season
Luke Little is an intriguing junior college pitcher
Max Meyer shows growth at Minnesota
Mitchell Parker shows growth at San Jacinto
Nick Loftin prides himself on team-first mindset
Patrick Bailey hopes to show more consistency
Reid Detmers has refined his skills at Louisville
Slade Cecconi motivated 'to get to the top'
Tanner Burns appreciative for time at Auburn
Trenton Denholm one of best strike throwers
Dan Zielinski III has covered the MLB draft for five years. He's interviewed 191 of the top draft prospects in that period, including three No. 1 overall picks. Multiple publications, including Baseball America, USA Today and The Arizona Republic, have quoted his work, while he's appeared on radio stations as a "MLB draft expert." Follow him on Twitter @DanZielinski3.