2014 MLB Predictions: National League East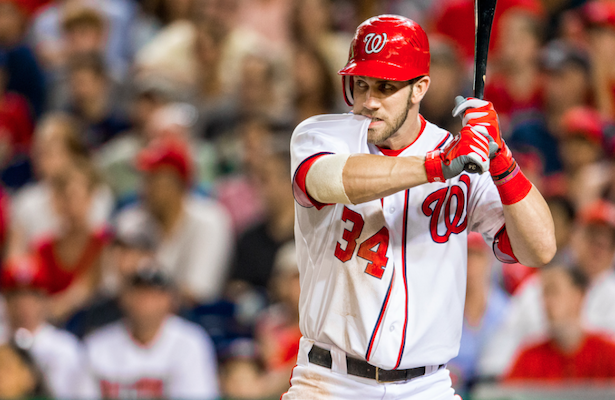 When the weather starts to warm and the grass starts to green, you know it is right around the time the baseball season begins. This year it might be a bit chilly in the northern states on Opening Day, but who is going to complain with baseball officially underway. The season is never won early, as it is a 162 game journey, but here is how I see the National League East shaping out to be:
Washington Nationals
Atlanta Braves*
New York Mets
Miami Marlins
Philadelphia Phillies
*Denotes Wild Card Winner
It is simple – the NL East will be a two-team race. The Phillies are too old, while the Marlins lack the experience, and the Mets just don't have the talent. The Braves won it last year, but they suffered some tough losses this offseason. Veteran backstop, Brian McCann and right-hander Tim Hudson both departed via free agency, forcing the Braves to turn to less attractive options.
The Braves still have a difficult lineup for opposing pitchers to get through, but their starting pitching rotation is where the problems will arise. They have some young, talented arms, but they lack big game experience that will be needed down the stretch run for the division crown. Ervin Santana was brought in to provide some veteran leadership, but this spring they suffered two devastating blows.
Brandon Beachy and Kris Medlen will both miss the season and undergo Tommy John surgery, not only causing the Braves to lose two of their best pitchers, but also hurting their pitching depth.
This will be a problem as their division rival has an exception starting five. In the offseason Doug Fister was brought in by the Nationals, and will be penciled in the fourth spot behind Stephen Strasburg, Gio Gonzalez and Jordan Zimmermann.
While they also possess a solid lineup, the one thing that sets them apart from the Braves is the veteran leadership to mentor their young players, which usually leads to excellent team chemistry.
Last season everyone was jumping on the Nationals' bandwagon, and they fell flat on their faces as they end the year 10 games out of first due to an injury-riddled season. If the Nationals can stay healthy they will overtake the Braves for the NL East crown, as their starting rotation is by far superior to the other four teams in the race.
Make sure to check back for the rest of my predictions on the MLB standings for the 2014 season.